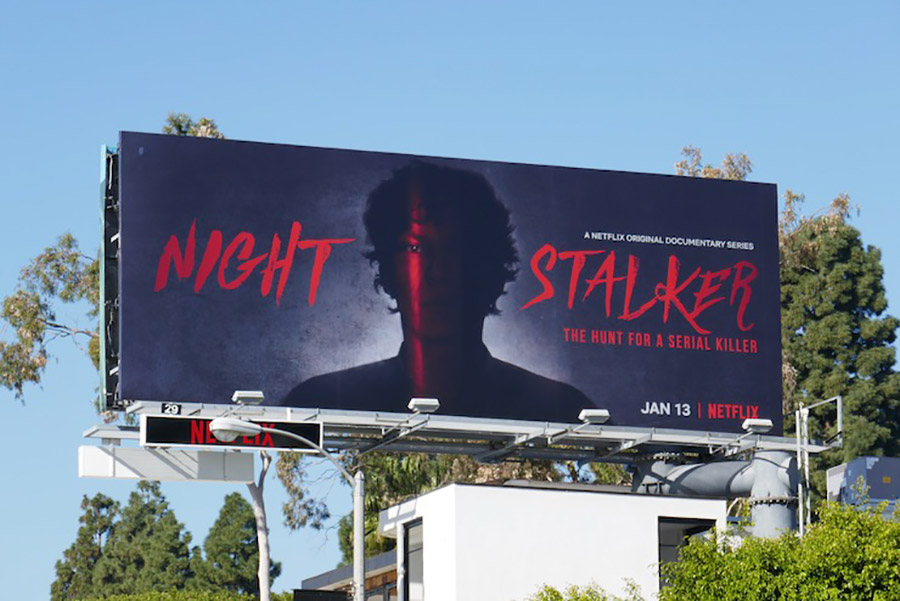 We enjoy watching documentaries on Sunday at lunch. And we've been spoiled during the last 4 weeks with an awesome reportage about the killer who terrorised the residents of Los Angeles and San Francisco from June 1984 until August 1985.
Through the recounting of the two detectives who were assigned to the case, we get to relive chronologically the murder spree until the arrest of the serial killer.
Richard Ramirez invaded homes, murdered men, women and kids. He also raped women and kids of all age. He pretended doing so under the influence of Satan but, in the end, he was just a kid who grew surrounded by the wrong folks.
He was brainwashed by his cousin who shown him pictures of the atrocities he committed during his tours in Vietnam. Bad influence and drugs are what pushed Ramirez to cross the line. However, he was supported by a group of people who were attracted to him for his dark, satanic aura. In the end, I don't knows who's the most pathetic, the killer who said "The Devil made me do it" or the people following him because, you know, Satan and stuff…