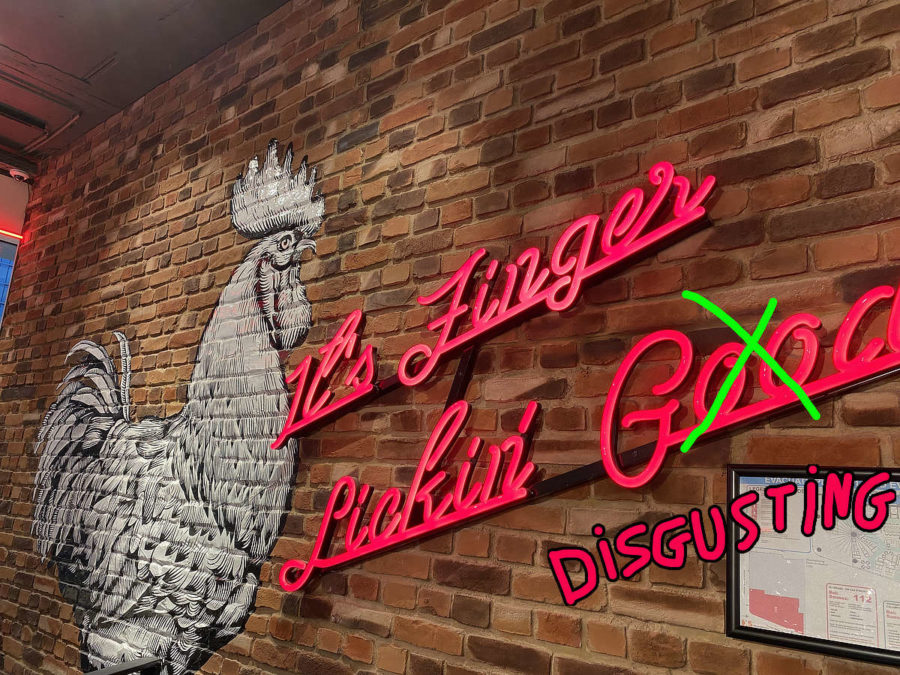 So we got our third shot of vaccine last Friday and it sucked! We both had a swelling on our right lymph node and it's still hurts (even though it looks better).
Anyway, we wanted to use our Covid Safe Ticket (for the first time), so we went to the city center to eat at the brand new KFC. Neither of us ever ate KFC but since it's new and it has a nice NYC style, we thought that we could try…
The city center of Brussels has been overrun by the worth filth I've ever seen. People walking on dirty socks in the street in middle of the winter, aggressive beggars at every corner, homeless converting the Main Street into a giant bedroom,… In short, avoid it if you can;
KFC is disgusting. Seriously that food has the consistency of Cthulhu's tentacles, rubbed in grease and with a nasty taste;
They didn't even check our Covid Safe Ticket and no safety rule was respected.
We both ran home, brushed our teeth, fought the nausea and promised that we'd never go again.