Where were you at Midnight?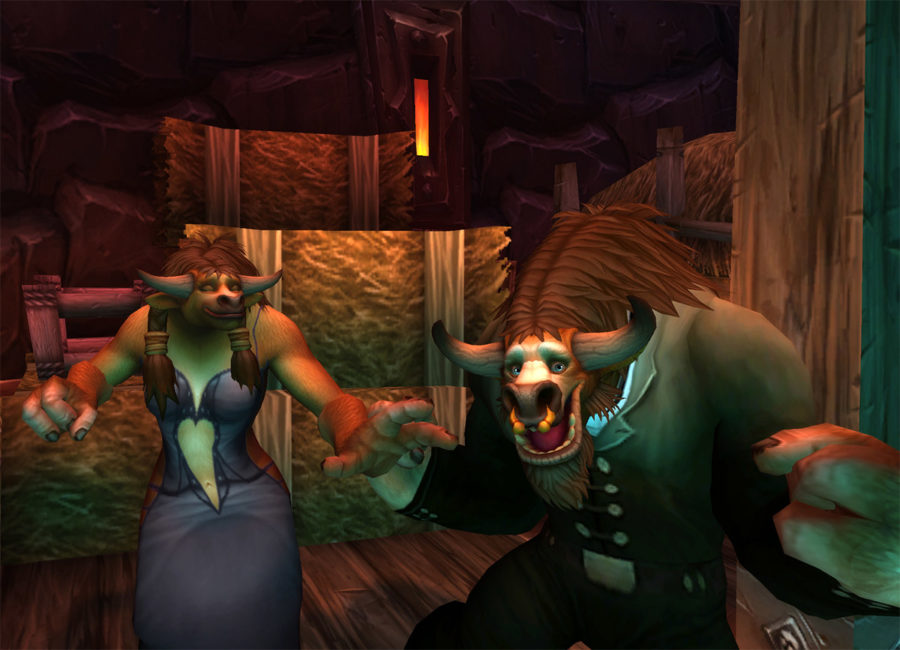 While the world was raging outdoors, we were celebrating New Year's eve at home, in our PJs. Comfortably installed in front of our computers, we were participating to the mayhem that was taking place at Orgrimmar's auction house.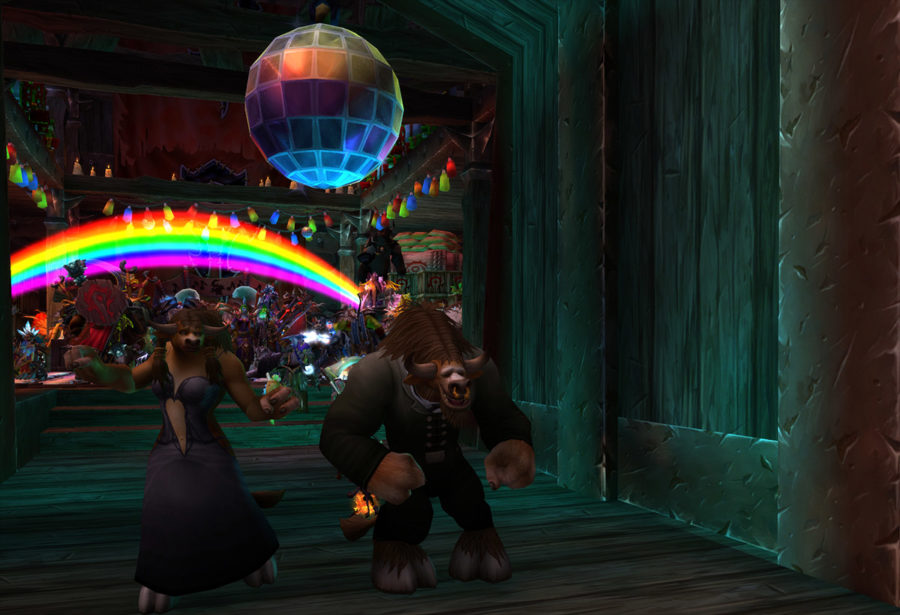 Blizzard had the awesome idea to open the disco AH for the occasion, we jumped in our most classy outfits and went to dance all night with our fellow hordies.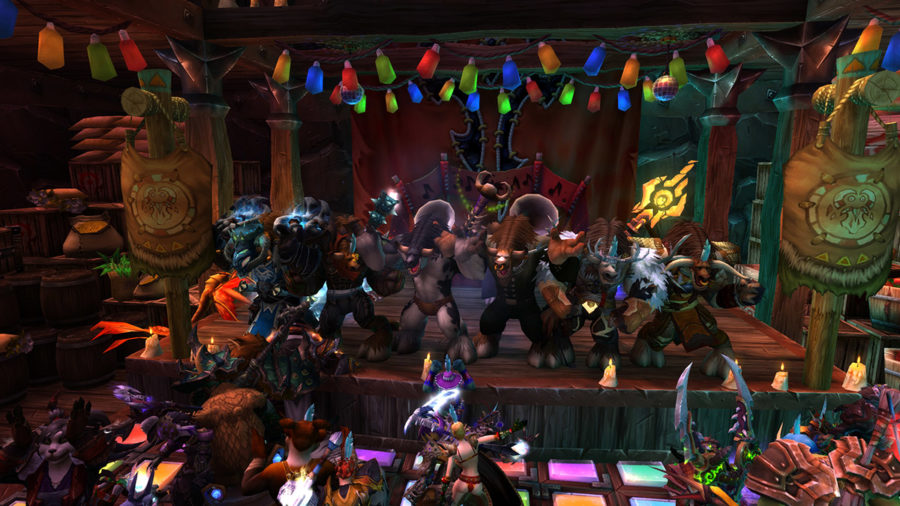 The party was already going strong…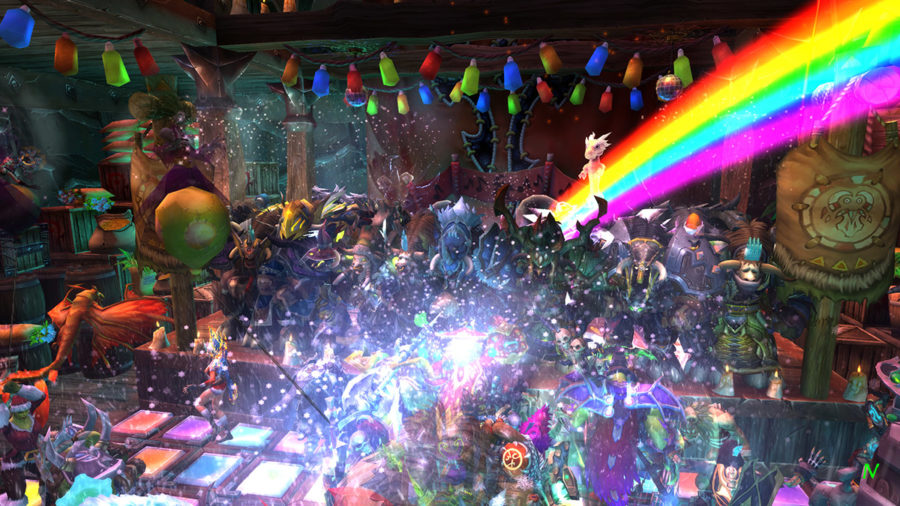 But, once the clock struck Midnight, all Hell broke lose and the toys were popping from everywhere.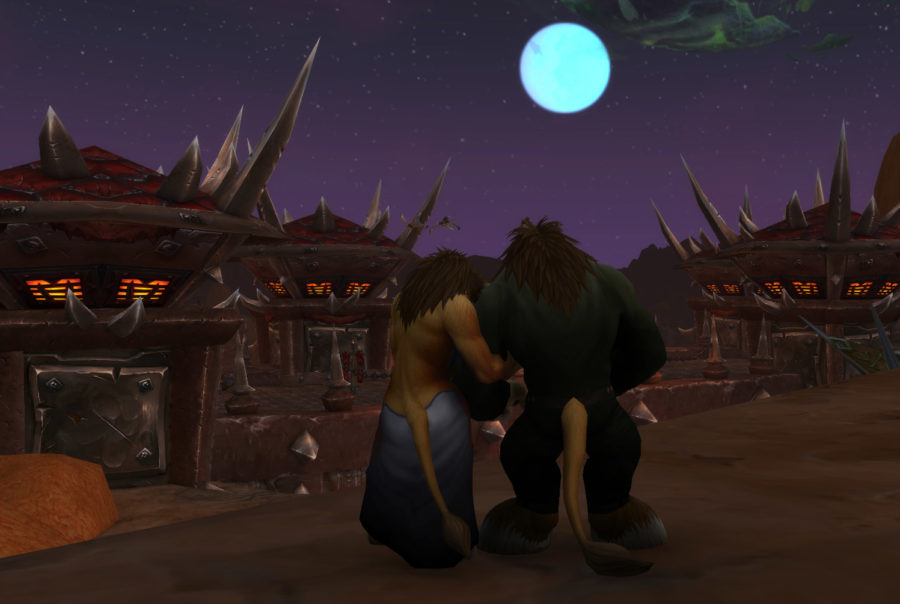 We went outside to see the fireworks, it was a bit too cold, so Dragondoe snuggled.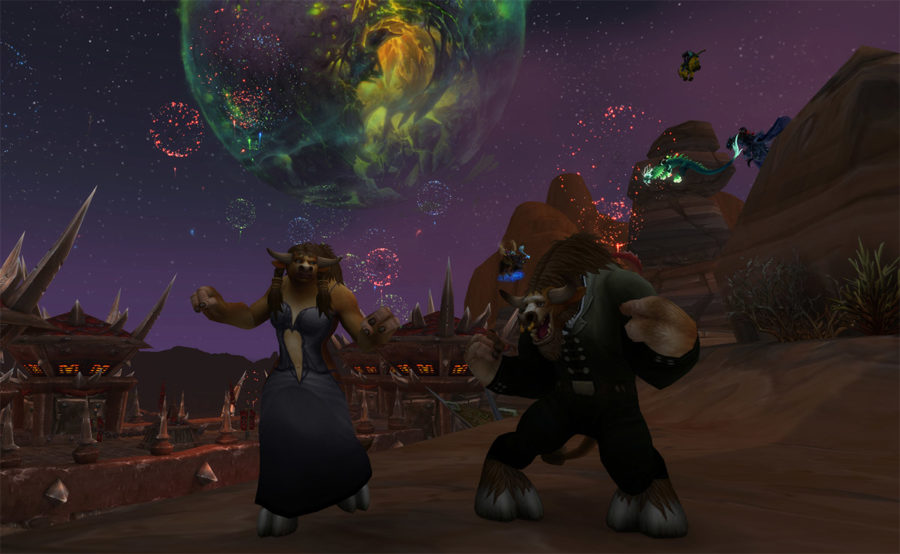 And we danced under the moonlight while New Year wishes were being yelled all over Orgrimmar.
It's in those moments that we realize how amazing the WoW community is. We wish you all the best for 2018… FOR THE HORDE!