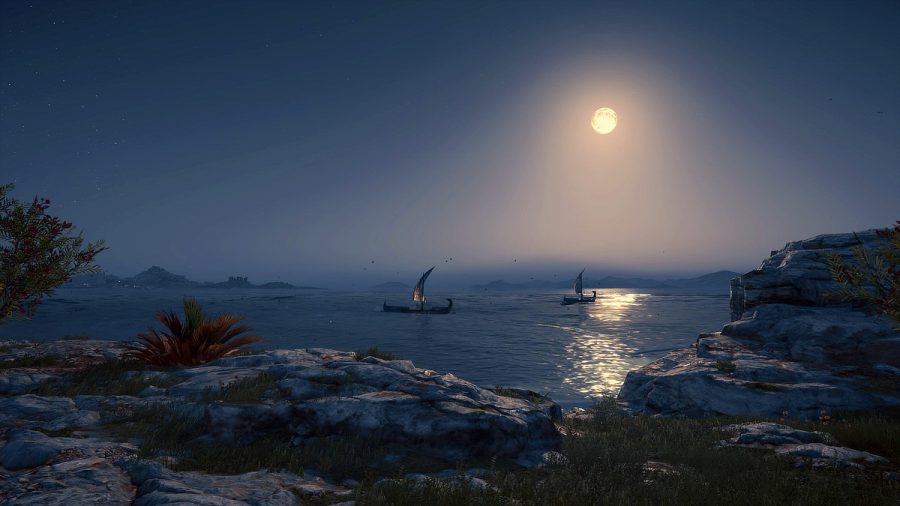 After years of instantly dismissing games like Assassin's Creed for some made up stigmata; I solemnly swear that I'll never be prejudice again. When AC Odyssey came out, I was quite negative without even having played it, but when I saw some breathtaking screenshots on twitter, I started doubting my negativity towards the AC franchise and all other games I've ever discarded without any valid reason. Now, I'm 60+ hours later in the game and I'm having a blast.
The game is so much fun for many reasons;
It has a lot of diversity. You can go explore maps, quest, kill beasts, do naval battles, gather resources, complete objectives,… there's always something for any kind of mood.
The gameplay in itself is great, intuitive and fun. You have the choice between warrior, hunter and assassin's skills which you can mix up however you like. You can adapt your game to your own play style, I absolutely love this. Another plus is that you can reset your ability points whenever you want at a low cost.
The landscapes are jaw dropping, I sometimes stop everything to admire the beautiful view.
The developers really went out of their way when it comes to detail. My advise is to play with a headset for the immersion. The sound of the environment and the interaction with it is so accurate and detailed, it feels lifelike.
Swimming… It may sound weird, but I love to swim in Odyssey. The waves sometimes are threatening and daunting, but diving and swimming in general are so peaceful (if you can avoid the sharks and enemy ships hehe). Again the detail of the water, the way you shake off the water when climbing out of the sea, the sound of it,… they did an excellent job at Ubisoft creating this world.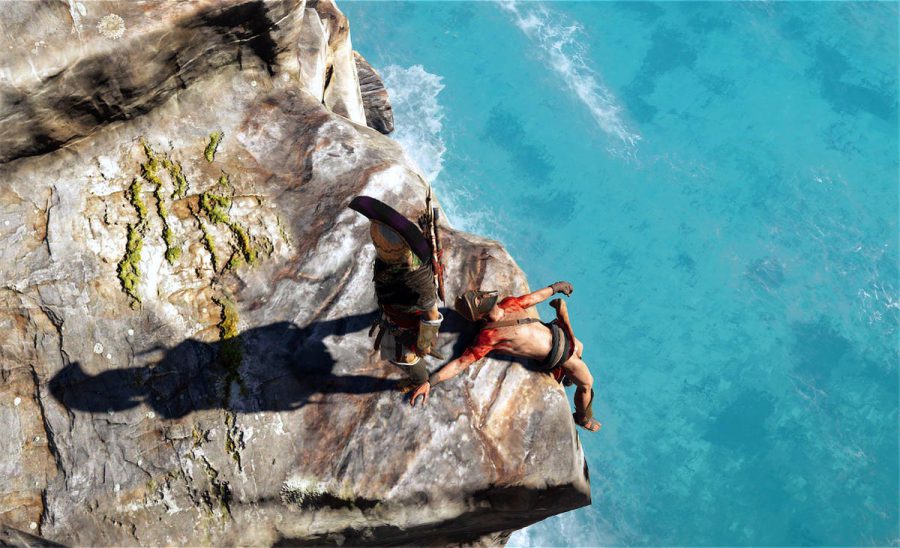 If I may make just one suggestion: add a button "kick". As you can see in the screenshot above, some of the bodies really don't want to be disposed of and keep falling on the ledge where they remain… a little kick or push would do the trick though. It took me a while to get rid of that one. On another note, as you can see, some have a flair for dramatics when they die.
Another great thing that they've added to the game and that I'm going to mention here as a reminder for myself, is the screenshot mode within the game. I play AC Odyssey on Steam, so I can take screenshots with F12 which is great, but it doesn't remove the interface. Since the game is always linked to a Ubisoft account, you can take screenshots by pressing F3. It makes your screen look like this: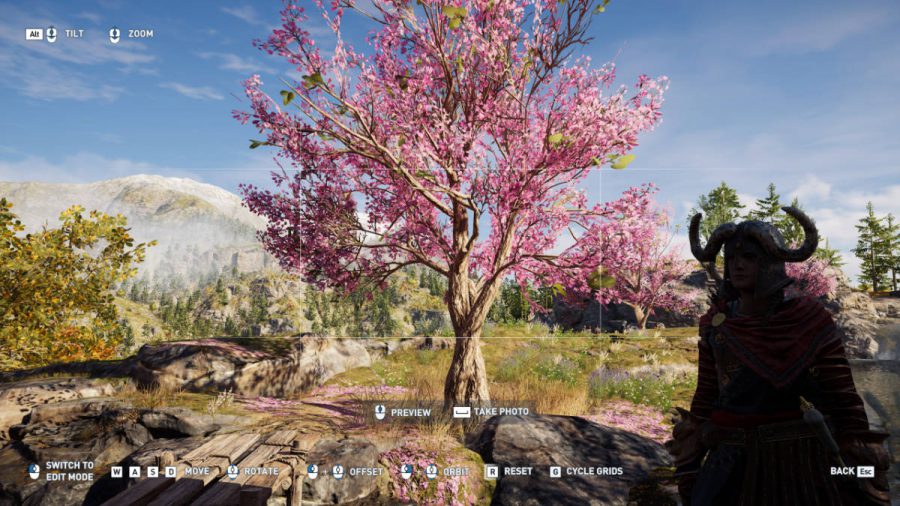 As you can see, there are quite a few options for taking your perfect screenshot. Once you've taken it, it'll be uploaded via your Ubisoft account for others to see. When you check out your map in game, you can see your screenshots as well as those of other people. The cool thing is you can drop a like on any of the pictures posted there.
Like I've mentioned before, I'm currently at 60+ hours in the game, and I'm only level 25. I've read somewhere that it usually takes 40+ hours, but I'm taking my time. When I check my map, more than half of it hasn't been explored yet so, I guess I still have quite some fun ahead. I have to admit that I love to explore every nook and cranny, and complete every objective that crosses my path. At this rate I'll be at a few hundreds of hours I think, but the longer it takes, the better. I wonder if AC Valhalla is as great. It certainly is on my list, and I will play it one day when I've completed Odyssey.