Lego
We've started to build the pirate ship that Sof' offered me for my birthday. It's a fun build and I can't wait to see it completed.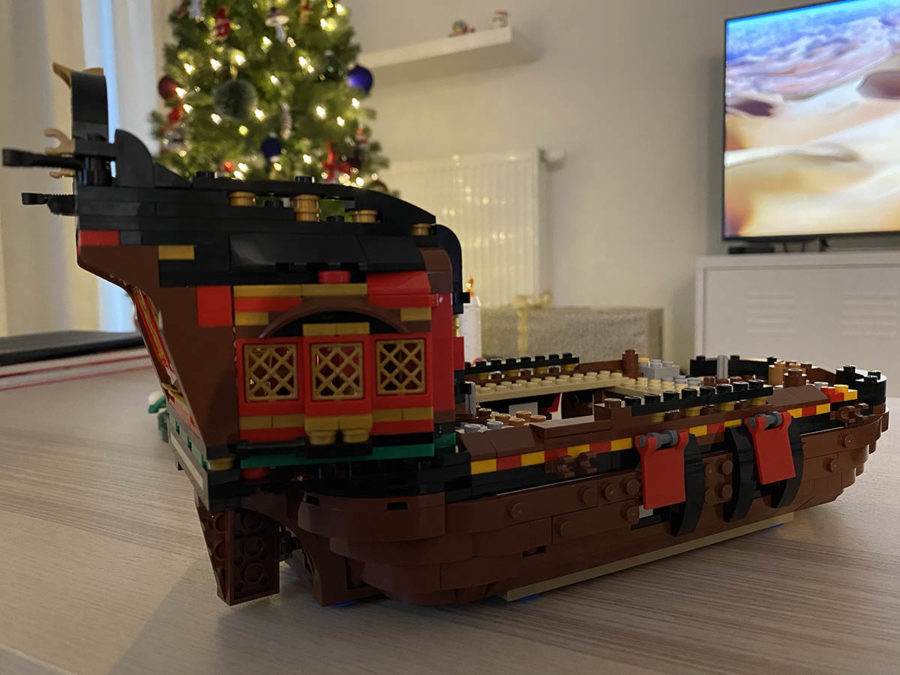 WoW
When you've spent the last 6 months in a world where you practically one shot every mob, it's hard to land in a place where 2 mobs is too much to handle. That point is when we generally go back to our hunters because they cheese up everything you throw at them. Unfortunately, hunter is also the most dull class and it easily trivialises every aspect of the game.
So, we decided to hold on to our paladins, and we did well. It's harder, we have 18 buttons to press instead of 3, but we have the feeling to play the game. The food buffs, the potions, the gems, the enchants, everything matters now and it makes the game so much more interesting and fun.
At this moment, we're building our own routine with Torghast, Heroic dungeons and the callings which we enjoy very much. We're also participating to Winter Veil and it adds pretty nicely to the Christmas spirit.
TV
Like I said in my previous post, we've ditched every TV show that we had planned to watch in favour of Dark. We've seen the end of the second season yesterday and it blew our mind. I won't speak too much about it here because I feel like the show deserves its very own post.
We're getting ready for two cozy days of Christmas magic at home.