One of our greatest pleasures at the end of the year is to build LEGO houses for our Christmas town while watching corny movies. This year, we've built Santa's Visit and it was super fun! It's the third house from the left on the panoramic. My only regret is that I didn't take any picture inside the house because it's really cool and very detailed.
We've watched Home Sweet Home Alone and it was much better than what people say, I actually had a few good laughs. Then we watched The Holiday, I had no idea that there was a Christmas movie with Jack Black seducing Kate Winslet, but it was pretty entertaining.
Our Xmas tree is up. We've used coloured lights this year and I don't think that we'll ever go back to white lights. For us, Christmas isn't about classic interiors or design decorations, it's about colours, toys and 80s movies. We both grew up between the 80s and the 90s and our childhood nostalgia has probably something to do with our vision of Christmas. That's why December will always be a month spent at home, in pyjamas, playing cool games, watching a ton of things on TV and being all dreamy around our Xmas tree.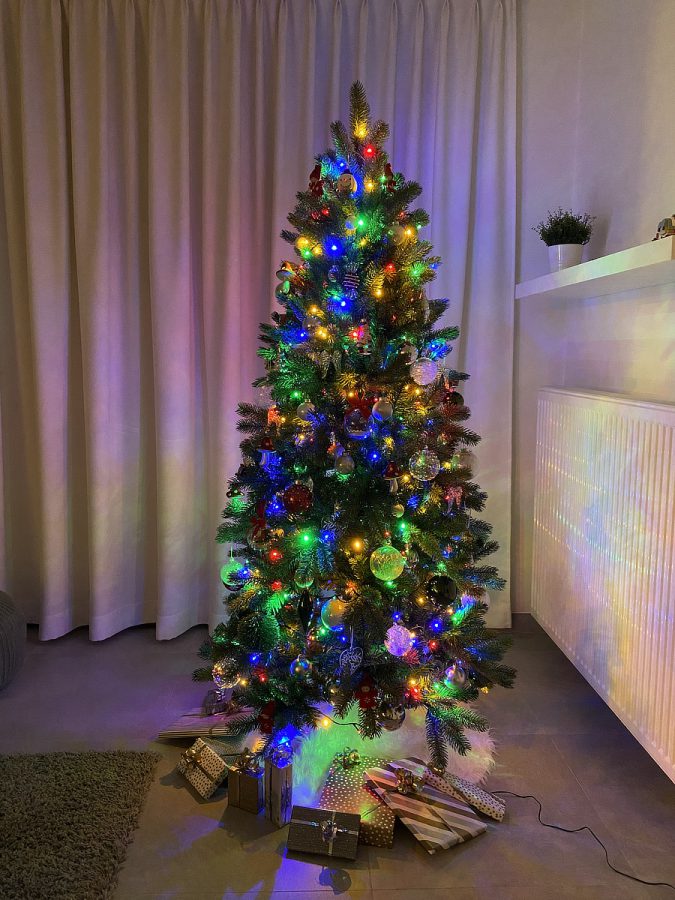 We didn't wait for Black Friday, we did all our purchases at the beginning of November, to avoid being victim of the worldwide electronic shortage. I won't reveal what's under our tree yet, I'm not even supposed to know. However, we already treated ourselves with some early Xmas presents: 2 new Nintendo Switch Oled and 2 XBOX Elite Wireless Controller Series 2 for our PCs. For the rest, we'll have to wait the 25th.
December is about to begin… Our PCs are filled with new games, there's a ton of movies and TV shows to watch on streaming, we even have a lot of books and comic books to read. We're ready for the greatest time of the year!
I won't be posting much in the coming weeks, but I'll make sure to catch back in January. Until then, we wish you all (the only 3 people who visit our blog and the Chinese spam bots), an excellent end of 2021.