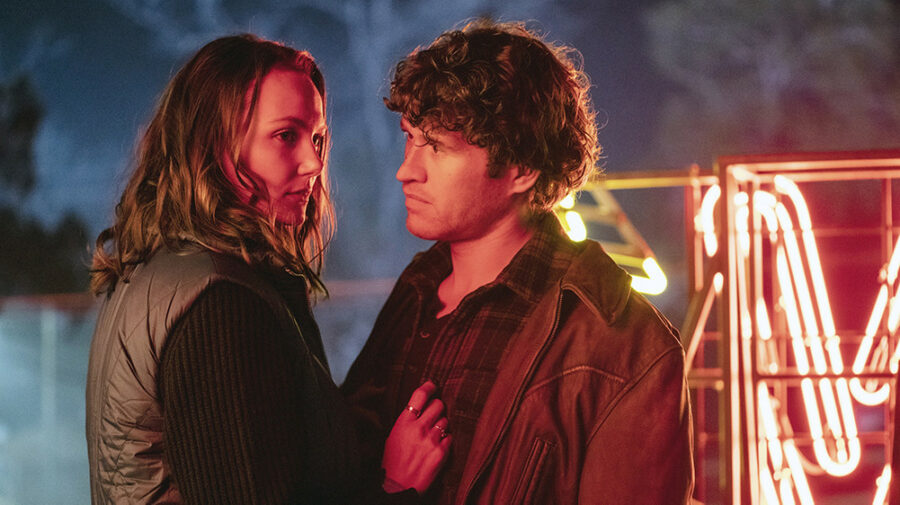 Four years after the events of last year's Halloween Kills, Laurie is living with her granddaughter Allyson and is finishing writing her memoir. Michael Myers hasn't been seen since. Laurie, after allowing the specter of Michael to determine and drive her reality for decades, has decided to liberate herself from fear and rage and embrace life. But when a young man, Corey Cunningham, is accused of killing a boy he was babysitting, it ignites a cascade of violence and terror that will force Laurie to finally confront the evil she can't control, once and for all. (source: IMDB)
Once more, we don't agree with the critics. I had read so many bad things about this movie that I was almost afraid to watch it. While it's not perfect, it was a nice entry in the franchise and, most importantly, we had a great time watching it.
What we didn't like: Definitely Jamie Lee Curtis. I know that Laurie vs Jason is pretty much the core of this new trilogy, so she had to be in its final episode, but it's time that both the actress and the character take a break from the franchise, forever! She's boring, heavy and kind of disruptive of a nice plot.
What we liked: The romance between Allyson and Corey. Both characters are great and their story is amazing. It was so good that it could have been a movie on its own.
In the end, the mix of the "Laurie & Jason" story with the "Allyson & Corey" romance gave a nice rhythm to the movie. It's definitely not as good as the original, but it's much better than Halloween kills. I'm glad that this trilogy could receive a proper ending.