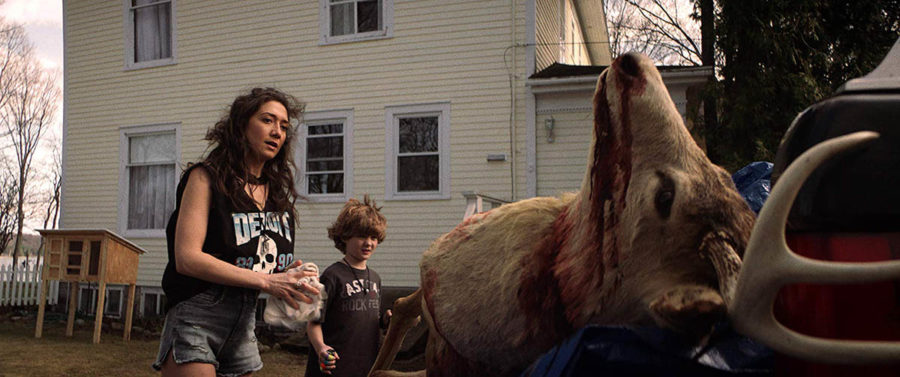 "A defiant teenage boy, struggling with his parents' imminent divorce, faces off with a thousand year-old witch, who is living beneath the skin of and posing as the woman next door." (source: IMDB)
The wretched was our main movie for Halloween eve and we've enjoyed it. It won't become a classic in our collection but amidst nowadays drama garbage that poses as horror, The Wretched was a nice movie with a few scares and a good ambiance.
This is horror the way I like it: a b-movie with a creepy vibe that doesn't pretend to do anything else but to keep us entertained on a Saturday evening. The effects were well done, especially when the monster enters or gets out of the human it uses as a host.
Extra points for the score in the first scene, I actually paused the movie to Shazam the title: Joypopp – Desire (Lueur Verte Remix). It's always a good sign when a movie starts with a good song…