Xmas Holidays: First Week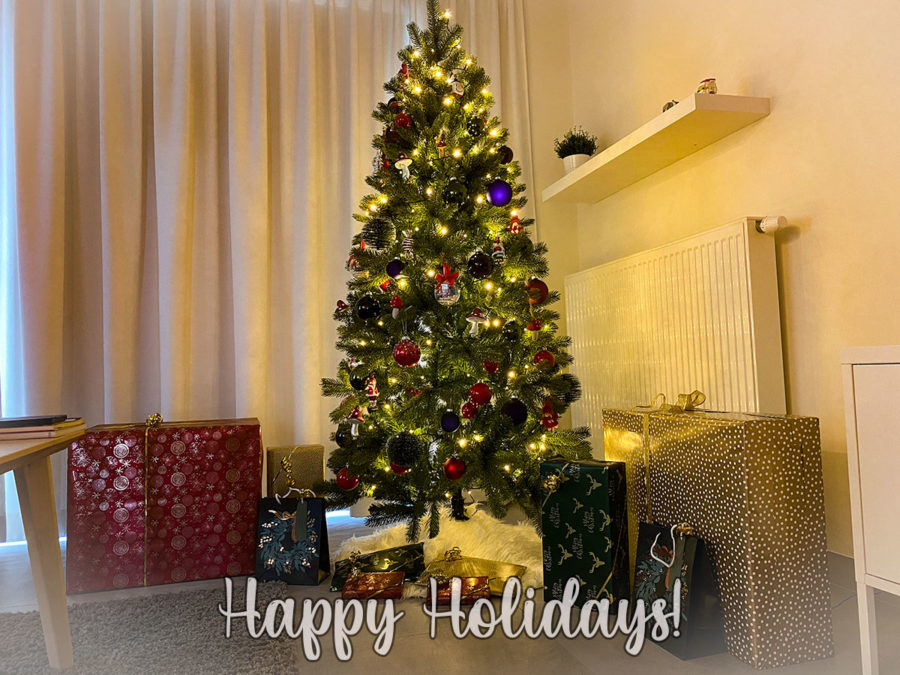 Our home working computers are hidden inside of a wardrobe, the apartment is fully decorated (picture above), the laundry basket is empty and everything is planned to the last detail. But you know how it goes, after 3 days the plan was entirely changed…
We were supposed to watch the second season of The Boys, followed by Truth Seekers. Instead, we're re-watching one of our favourite TV shows ever: Dark and it is as good as the first time we watched it.
TLDR: We're on holidays, we don't follow the plan we had made and we're having a blast. The best moments are often unplanned.
By the way: it's my birthday and Soforah is making her infamous vegetarian lasagna for this evening, we'll just have to pop it in the oven, life is good!