Another great project from Z & Cinder! This time, we get the opportunity to show what's in our bags.
Sardoken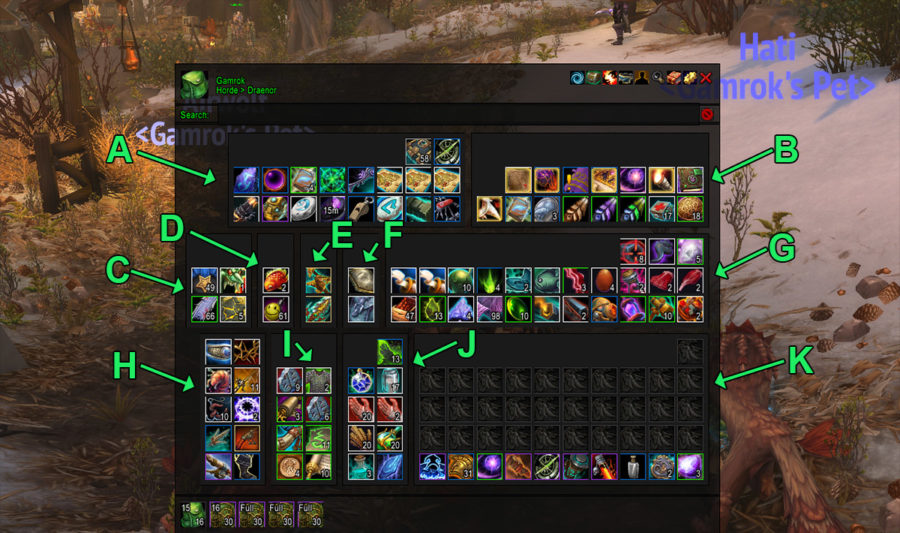 I use Arkinventory to sort my bags. It's my all-time favourite addon, the one I couldn't live without. You just have to define a few rules, then it sorts your bags into groups. I use the same profile for all my characters, that's why I'll only show you Sardoken's bag.
Soforah

As you can see, I'm far from being as neat and tidy as Sardoken (in real life and in game ;p). I use the default bags, which are filled with whatever clutter I find and which I'm not sure whether I should keep or get rid of.
All in all, we may have a very diferent way to organize our bags, but their content is pretty much the same. Our only wish is that we would have less clutter to carry around, like the treasure maps,… Crafting materials could have a tab of their own, where they would stack infinitely (like in Guild Wars 2, I believe). And, last but not least, we should have the possibility to upgrade the backpack. Maybe will we see it in a future expansion pack.