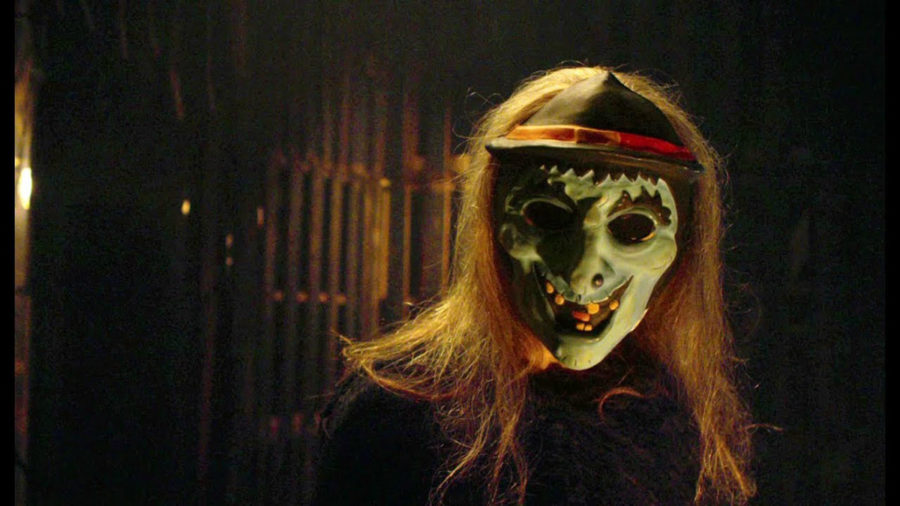 Sardoken
Last week, I went to the street fair in Liège with Inge. One of our tradition is to visit the haunted house. It's safe, it's in plain sight, packed with people. There are kids (actually, it's mostly kids and us), which makes it feel even safer… The attraction in itself is not really creepy, it's just a lot of decoration and not much light. There's one thing though… the people who hide in the dark, wearing masks, ready to yell at us. We know that they are there, yet it always scares us. As always, the biggest creep is the human.
Now, imagine that the haunted house is located in the middle of nowhere, that there's no one else and that you have to sign a waver and surrender your phone to a creepy clown who doesn't even talk. Would you still go?
In Haunt, just like at the street fair, the creepiest part of the haunted house isn't the decoration, but the people inside. Too bad we didn't watch the movie before going to Liège, it would have added to the tension.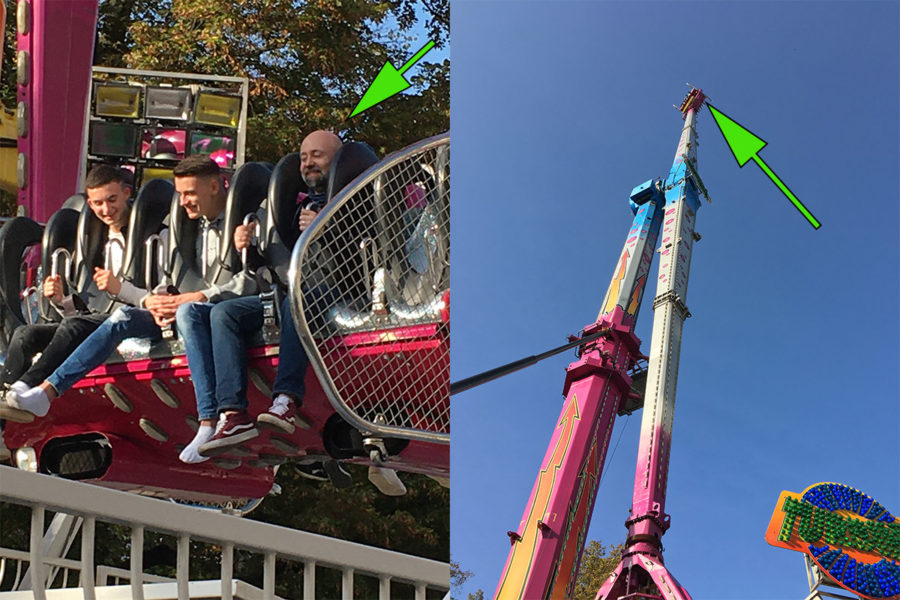 Following the same reasoning, I should have watched Final Destination before going in "The Turbine". I know, I'm a daredevil 😉
Soforah
This is the movie that I expected to see when Rob Zombies' 31 came out. Unfortunately, 31 was so bad that Chris and I stopped watching it in the middle. Fun fact, though, was that the song in the closing credits of Haunt was a cover of Mr. Zombies' Dragula.
There is so much to love about this movie, the setting, the acting, the costumes and masks, the haunted house theme, the fact that it keeps you sitting on the edge of your seat,… all perfect for Halloween.
Even though I love to visit haunted houses myself, I would never enter one so remote where a disturbingly creepy clown makes you sign a contract, and asks you to leave your phone in a lockbox. Never going to happen!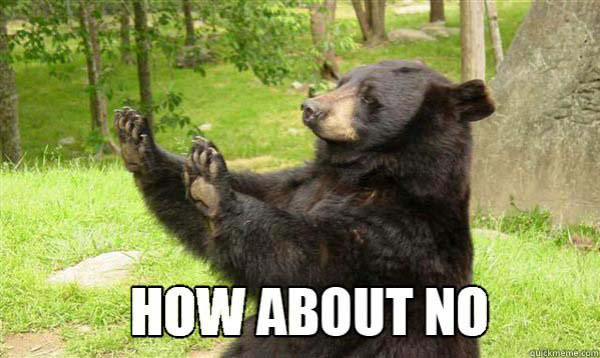 Also, kudos to Eli Roth, this dude sure knows his stuff. I've always been a great fan of his projects. I wonder what he's going to work on next. In the mean time, grab the popcorn and saddle up, it's going to be one hell of a ride!