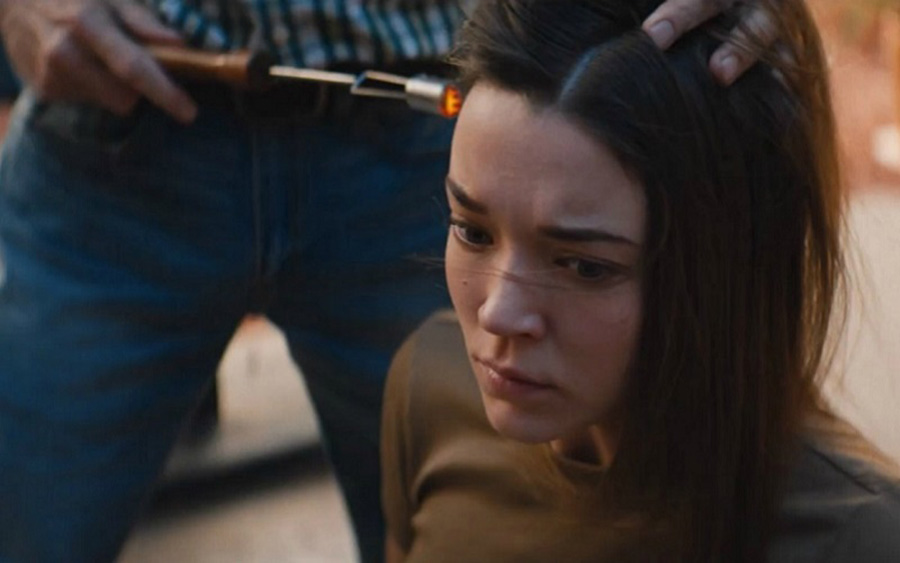 "Sarah tries to start anew in LA, but her neighbours are not what they seem." (source: IMDB)
The movie isn't bad but it's just not my cup of tea. It's a bit psychological, but not too much. Things happen, but slowly. I don't know how I made it until the end without falling asleep and I don't even know why I don't feel like trashing the movie in this post.
Maybe that it was a good movie but that it wasn't really my kind of horror. I'm more of a "teens get murdered in the woods" or "my sister is possessed" kind of guy. 1BR plays on the nerves the frustration, a bit too much for my Saturday evening.