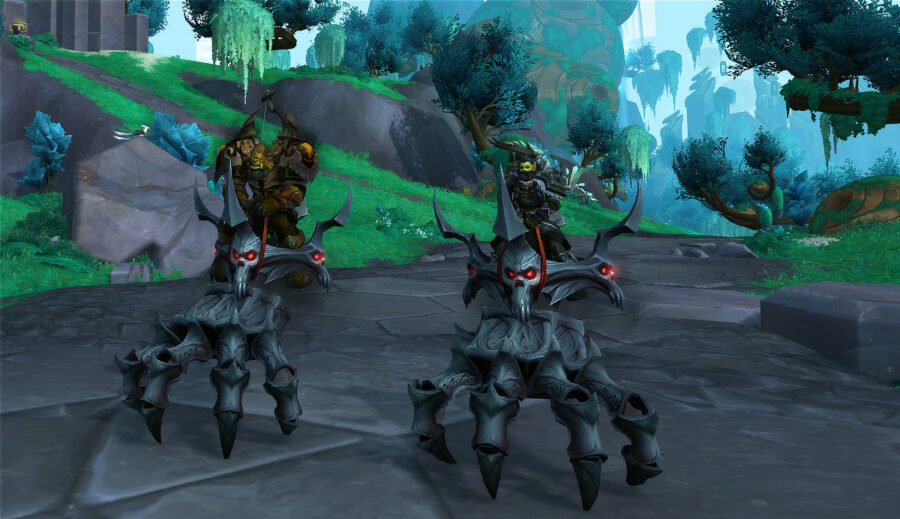 Last Friday, we've been camping the Fallen Charger for 4 hours 25 minutes before giving up and finally going to sleep. Almost 5 hours of our lives, spent doing nothing else than watching our screens, waiting for an elite mob, not knowing if it would even spawn while we were online.
A few weeks ago, that thought would have frightened us but, in the end, we had an amazing time. We joined a wait group and chatted with people while popping our best toys and being our goofy selves.
The next day, after a lot of whining, we went back to WoW and stumbled upon a group that mentioned that the Charger was up. We both had the time to tag it and, by doing so, complete the meta achievement "Breaking the Chains".
Not only did we receive the amazing mount, The Hand of Salarangor, but we've also learned that, no matter how long it takes for an rare to spawn, the feeling of finally killing it is awesome!
By the way, this hand mount is the second one we received in a few weeks. The other is the Hand of Nilganihmaht, which we could craft after looting 4 different Quartered Ancient Rings scattered across the Maw.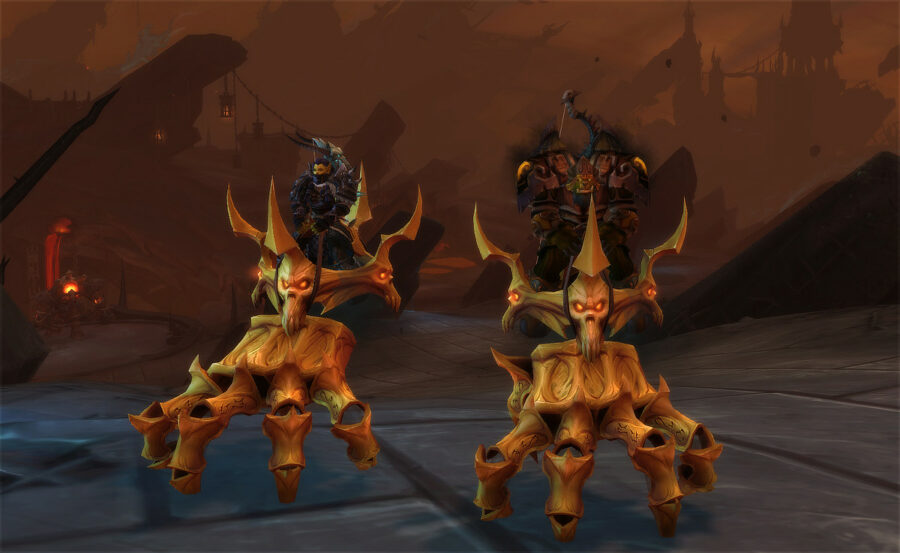 Only two more hands to collect and we'll have them all!