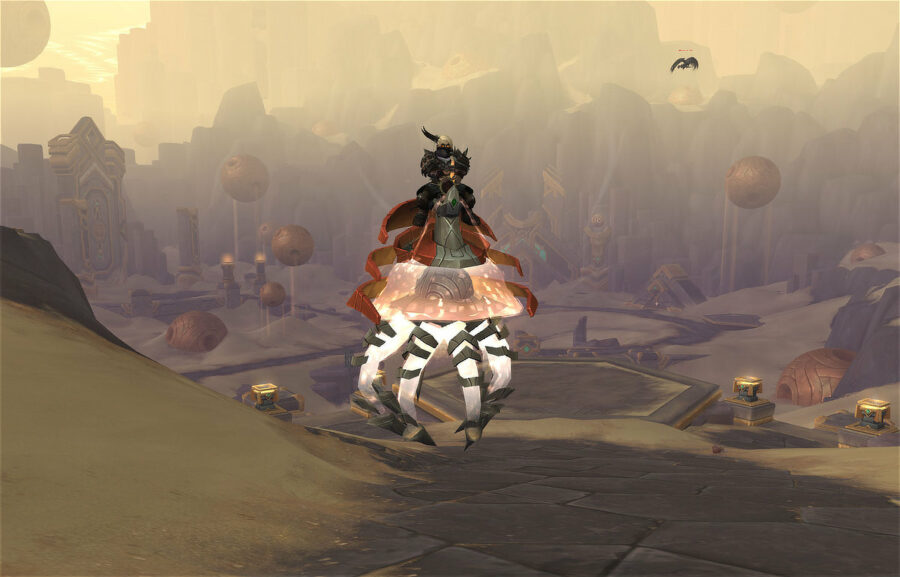 After the fun we had completing the "Breaking the Chains" meta achievement for Korthia, Sardoken and I started working on the one for Zereth Mortis, "From A to Zereth".
Until now, we've downed all the elusive rares, found all the remaining treasures,… the only thing left on the list is to reach exalted with The Enlightened. Since this is fairly easy by just doing world quests and killing rares, it'll happen soon.
Compared to other meta achievements (think BfA) the Shadowlands ones are pretty easy and fun. The only part that I thought would be hard to get was "Dune Dominance", even that was completed in the blink of an eye. The screenshot below portrays perfectly what I love in WoW, the huge amount of people for one rare. What a lightshow! I hope this'll never change!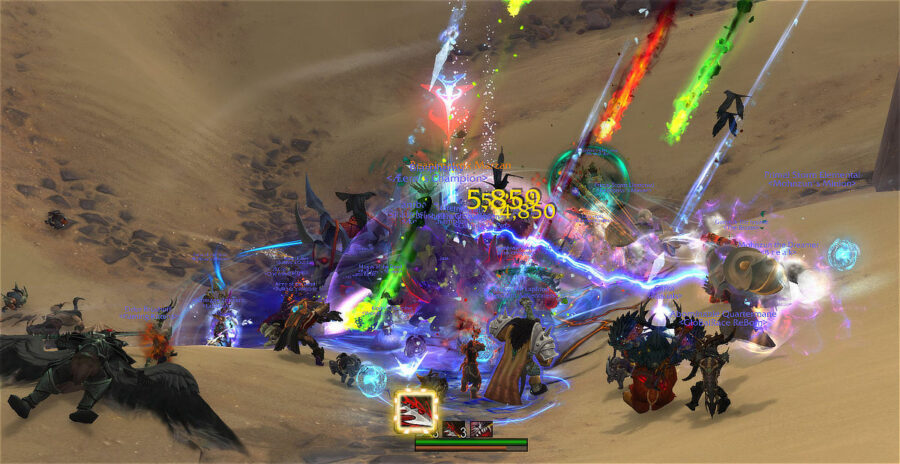 Right now, I'm searching for all the schematics for protoform synthesis to craft all Zereth Mortis' pets and mounts. Before Dragonflight comes out, I want to have completed all that Shadowlands has to offer. We need a lot of special materials to craft protoform creatures, and even these are fun to farm. The LFG tool always has farm groups up to get Genesis Motes, and they drop fairly easy.  I think we'll still be spending quite some time in this zone, if not for the crafting, there are also other fun achievements to complete like "Apocopocolypse Now".
Now, if the summer heat would calm down again, that would be great. I have other places to be than in my living room. Even though, having more time to work on the blog is a great thing.