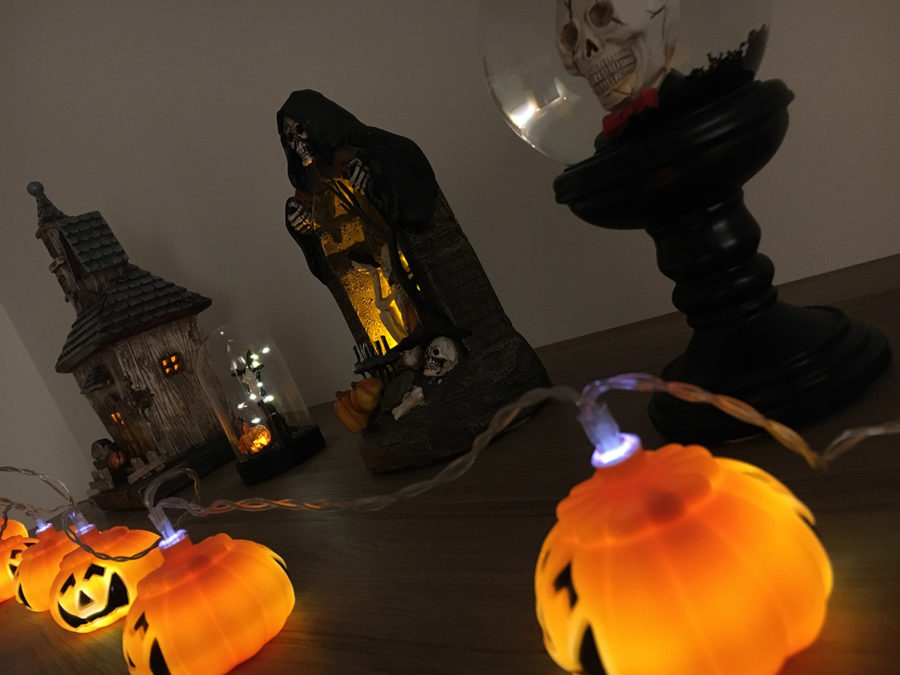 What makes a celebration better some years than others? I have no idea but yesterday's Halloween night was a great one.
Inge had spent her morning preparing her infamous Pumpkin Pastas, so we would just have to warm them up later… Not only is it the most Halloweenish meal possible but it is also a real delight!
We started our horror spree by watching Halloween (1978), which remains the best slasher ever made. I just love everything, the setting, the ambiance, the music and the actors. It's the perfect movie to start a great Halloween night.
We then watched 2 episodes of last season of The Chilling Adventures of Sabrina. I won't get too much in the details now because that TV Show is so incredibly good that it deserves its own blog post. Let's just say that I'm becoming a great fan of Roberto Aguirre-Sacasa.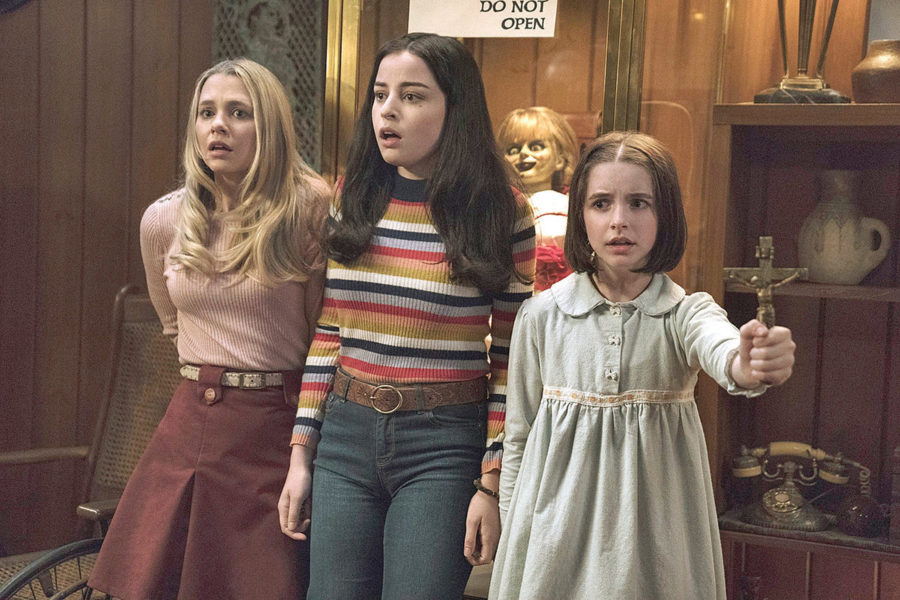 Our main movie for the night was Annabelle Comes Home and I loved it. While being more softcore than the usual Conjuring movies, Annabelle was great and gave us a few welcome jump scares on this scary night. I was happy to see an entire movie about the safe room of the Warrens, even if that room probably deserves more than a single movie. I was also very happy to see the couple Farmiga-Wilson, I kinda grew attached to them.
Something weird happen during the movie though… As we were watching Annabelle, the candle lights reached their ends one after another, which is normal since they had been burning for hours. What was not normal however, is that the lights inside of our electric decorations (see picture) were also all turned off. When we checked, the buttons were still on the "ON" positions. Also, the batteries were new, I had placed them myself. So, or we've been visited last night, or those electric decorations have a secret auto-off mode (which is not documented anywhere, I just checked).
Halloween 2019 was a great one and I'm already sad that it is over. We won't remove the decorations before the end of our holidays (still 11 days, yeah!).
Anyway, when you're a horror fan, it's a bit Halloween all year.