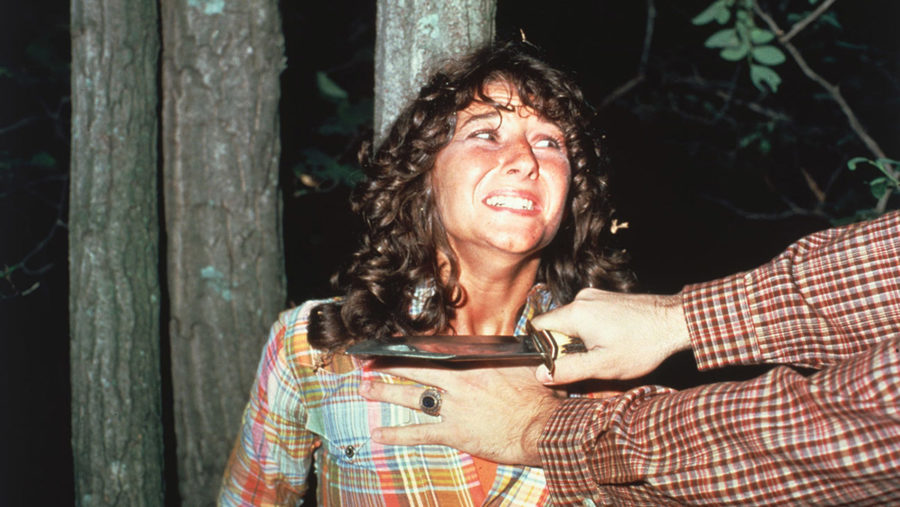 Summer is here, the perfect time for a complete rerun of Friday the 13th… So, for more than 2 months, we're going to rewatch a movie of the franchise every Saturday night. We started last week-end with the first instalment from 1980.
"In 1957, a young boy named Jason drowns in a lake near Camp Crystal Lake. The next year, two counselors are murdered. In 1980, a descendant of the original owners reopens Camp Crystal Lake with some counselors' help. The counselors gets killed one by one by a mysterious person. Could it be Jason, out for revenge?" (source: IMDB)
This movie is a legend. It's Friday the 13th before Jason Voorhees, it's the first "ki ki ki ma ma ma"… After so many years of being a fan, I've just only read on Reddit that "ki ki ki ma ma ma" is meant to resemble Jason's voice saying "kill kill kill, mom mom mom" in Mrs. Voorhees' mind.
Even if the original Friday the 13th is not the first slasher ever made, since the movie is widely inspired by John Carpenter's Halloween (and the movie Meatballs), it is the first slasher ever made where people get murdered while on vacations in the wild.
The movie nears perfection in many ways: the setting is amazing (Camp Crystal Lake, the first), the sex scenes, the booze, the stupid friend, the uninterrupted rhythm of the action, the absence of drama, the soundtrack, the amount of gore… In short, it is the perfect template for a slasher.
Friday the 13th is not only a genre defining movie, it is also at the top of our all-time favourite horror movies list.