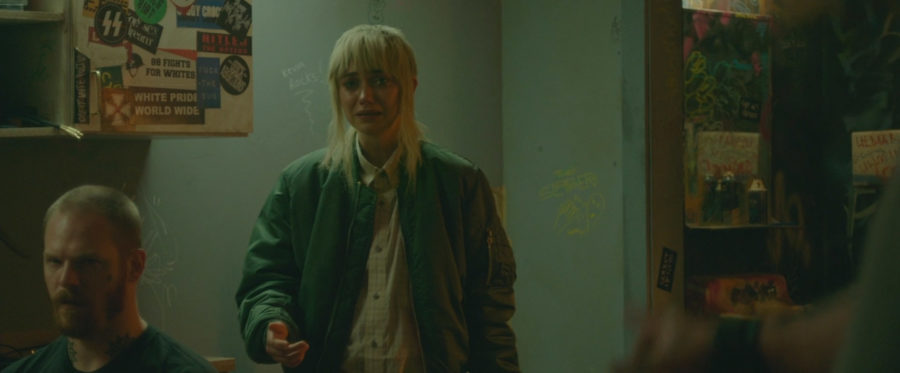 "A punk rock band is forced to fight for survival after witnessing a murder at a neo-Nazi skinhead bar." (source: IMDB).
I wasn't too much in the mood to watch Green Room, fearing another psychological drama happening entirely in one room. I was wrong!
An excellent camera work and a badass soundtrack sprinkled with a very convincing casting, that was the recipe of our great Saturday evening punk cake.
Trivia: Two Star Trek casting members play in the movie: Anton Yelchin and Patrick Stewart.
Worth also mentioning: Imogen Poots in the role of one of the sexiest, most badass skinhead I've ever seen!
If, like me, you enjoy a good punk song, I strongly advise this.