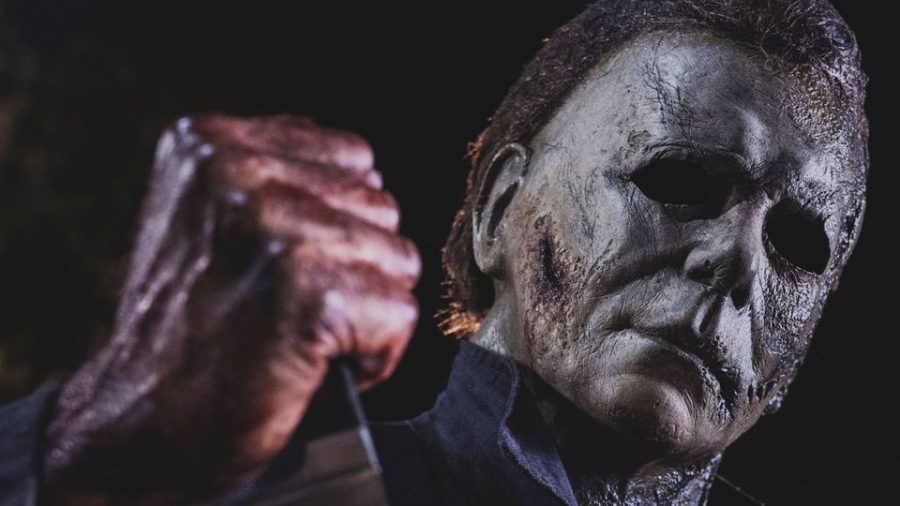 Halloween wouldn't be Halloween without Michael Myers' annual killing spree. We usually watch the original while eating our pumpkin oven pasta, but this year we were in for a treat with the new and gory Halloween Kills.
The opening few minutes were awesome, it had the great vibe of the original and looked very promising. It's always great to see Jamie Lee Curtis again. Too bad they decided to throw in a never-ending scene with a lynch mob yelling "evil dies tonight" resulting in the suicide of an innocent man. I could have lived without that scene, it was chaotic and way too long to be good. The death count throughout the entire movie was huge though and some of the kills were rather creative and gory, the right recipe for a good slasher.
I've read somewhere that the firefighters appearing in the opening scene are the actual firefighters from Cannon Air Force Base Fire Department. From firefighter to movie star, they must have had a lot of fun shooting this scene.
Maybe the movie wasn't a milestone in the horror cinema, but it was perfect for setting this years Halloween vibe.
On imdB, they published the following in trivia: Halloween (2018) was released 40 years after Halloween (1978). Halloween Kills (2021) was released 40 years after Halloween II (1981). Halloween Ends (2022) is set to be released 40 years after Halloween III: Season of the Witch (1982). This means that next year the 13th Halloween movie will be released. Hopefully it'll come out before October 31st.
Meanwhile, Happy Halloween!