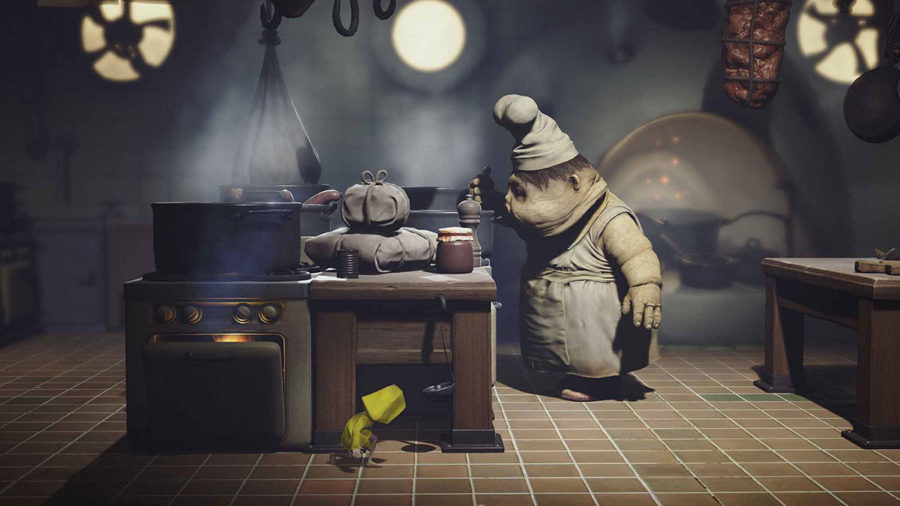 Since I had so much fun playing the demo of Little Nightmares 2, I've been willing to try the first game of the franchise. I completed it earlier this week on PC and it was really fun. It took me a bit more than 5 hours to reach the end of the adventure.
The creepiest place to me was the kitchen, probably because the cooks look terrifying. I may be wrong, but I don't think that the people at Tarsier are meat lovers…
The game was smooth and I haven't encountered any frustrating moment. When it comes to gaming, my favourite rule is "A good game is like a good joke, it requires no explanation". While I love the design of the game and the gruesome ambiance, it's especially the gameplay that I enjoy, it's simple to handle and is a perfect compromise between puzzles and action.
I'll probably play the second Little Nightmares 2 very soon, unless I'd play this one again, to collect all the dolls and jump on all the mattresses. Because, yes, there's even an achievement for that.