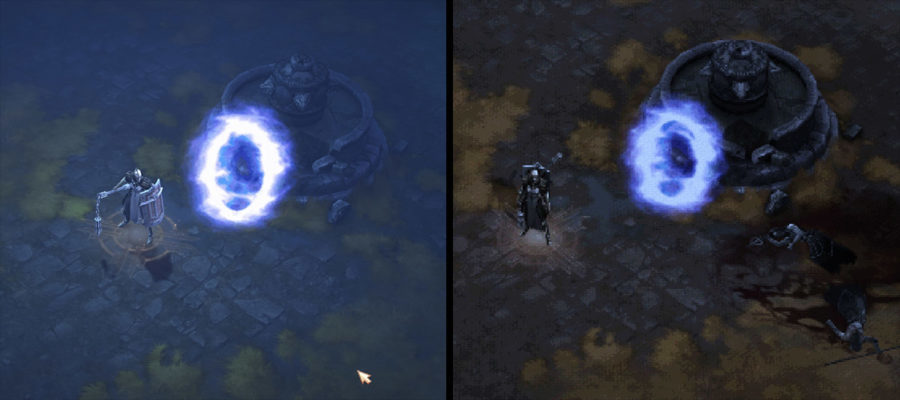 Diablo 1 was the first time that I've truly been passionate about a game. From the moment that Diablo was installed on my PC, all I could think about was going to Tristram and fight the legions of evil. At that time, I had just entered university and I completely failed my first year. Even if it delayed my professional life for a year, it was worth it because it gave me one of my best gaming remembrances.
When Diablo 2 came out, I got infected with the same virus. The sequel was even better and, for many years, I've been living in click heaven.
Unfortunately, even if they managed to make something enjoyable out of Diablo 3, Blizzard didn't succeed at recreating the ambiance from the first two episodes. They made jokes about the excessive use of flashy colours, but they failed to provide the sequel I was waiting for.
I long believed that such a task was impossible, that my expectations were simply too high. The Darkening of Tristram proved me wrong. The retro graphics, the character animations and the old music really did the trick for me.
Blizzard gave us an awesome way to celebrate and, for a month, I probably had more fun in Diablo 3 than I had since the game was released.