Patch 9.1.5. Makes Me Happy
Soforah and I are having a blast in Shadowlands. Between the Anima hunt, the mushroom quests, Torghast, the covenant upgrades and Korthia, our daily routine is really fun and diverse. However, reading the developer update made us very excited for the things to come. I'm also glad that Blizzard continues to be the kind of developer who listens to the feedback, despite the negative vibe spread by the toxic community.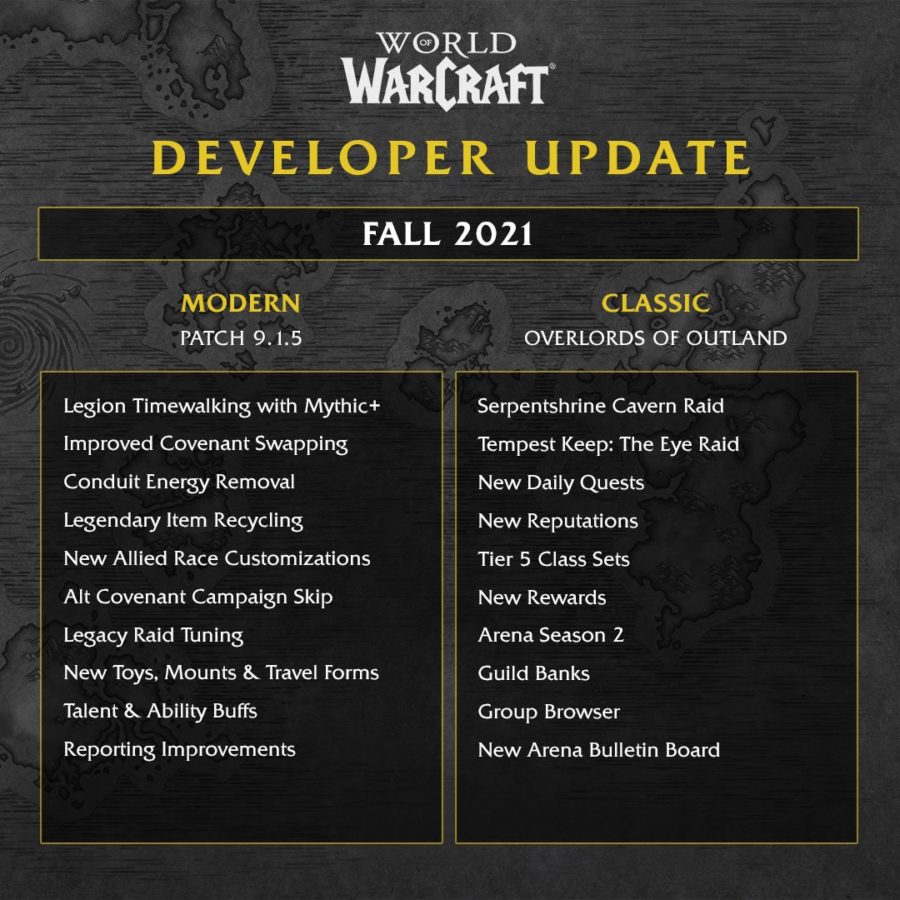 Well, that's a lot, but what makes me really happy is:
21 new soul shapes (mostly critters), I wanna be a squirrel and a cat;
Soloable Islands expeditions (we didn't give it enough love during BFA);
Recyclable Shadowlands legendaries (bye bye boots, hello pants).
Also, I've already re-installed Hearthstone on my phone, because there's no way that I would miss on the gorgeous new mouse mount!