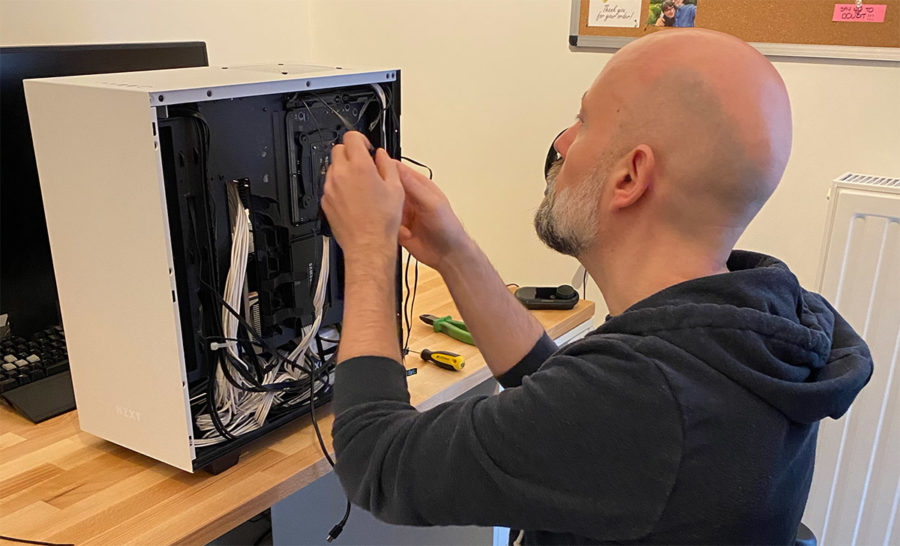 When we first built our PCs, 2 years ago, AIOs were all the rage (as was RGB). Unfortunately, as time passes, water coolers degrade, their performances lower and the pumps become noisy. After checking my usual hardware forums (meaning: PCMR), it appears that more people are moving away from water cooling.
I decided to go for a Noctua NH-D15S. Since we had to change the PCU cooler, I also decided to change all the case fans because, let's face it, Corsair's PSUs may be the bests, their fans are horrible. One of mine was vibrating at a high speed and one of Soforah's RGB fans was flickering for no reason. We also got tired of having so many lights inside of our cases, it easily tires our eyes and induces headaches on longer gaming sessions. So, we went back to our all time favourite brand: Noctua.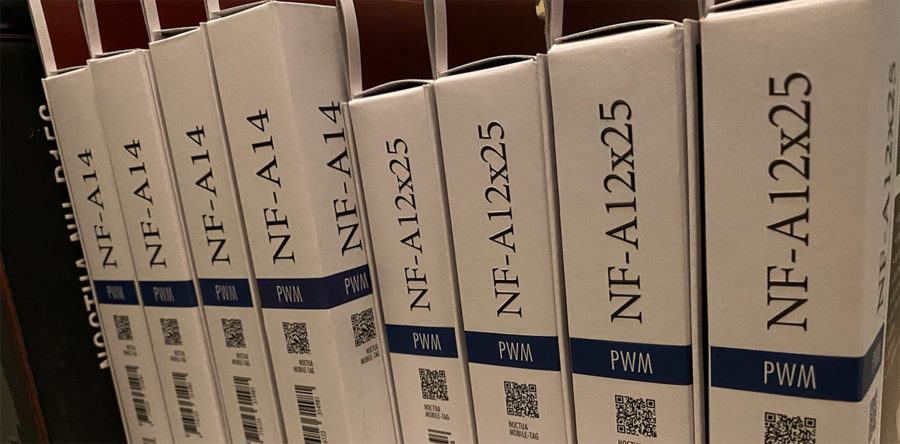 It took me 4-5 hours to strip our two cases of all the bloat from our previous builds and install the new cooling equipment. It was the first time that I had to remove thermal paste from a CPU, it was super easy with alcohol wipes.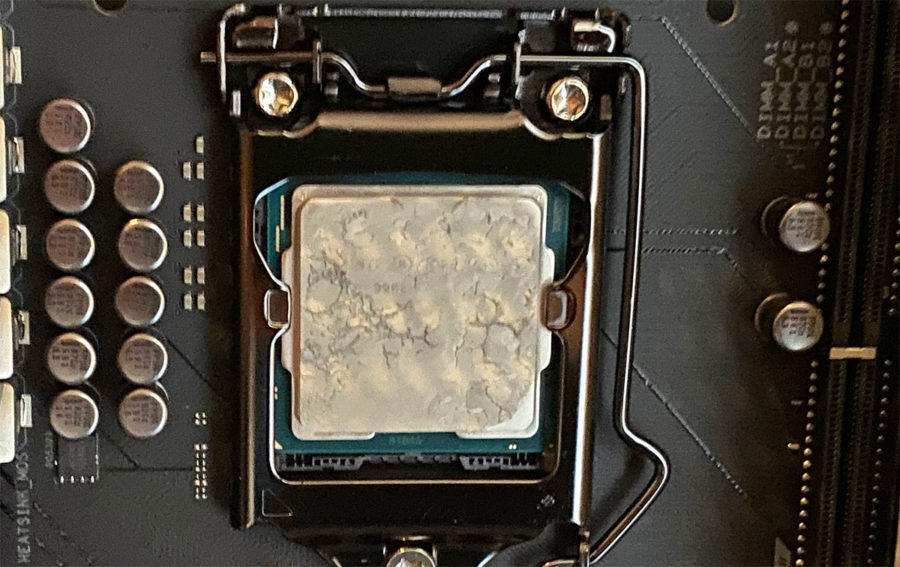 The result is excellent, the temperature levels are down as well as the noise of the fans, even at higher RPM. This concludes my once in a life time attempt at trying other brands for my PC hardware.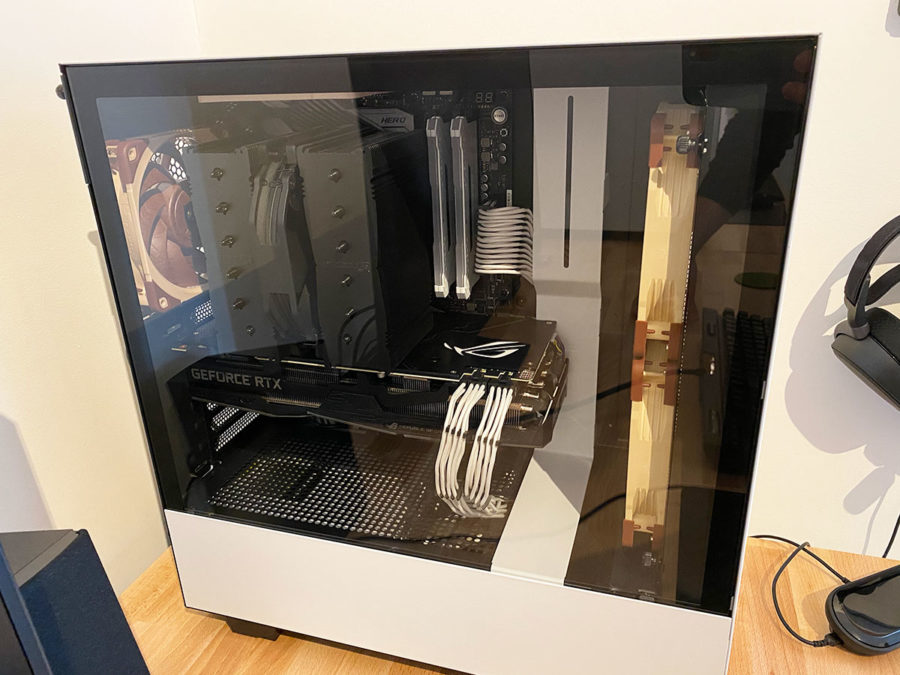 Little tip: when you use Google to search for technical specifications, always set the date of the results to "last year". I wanted to know if I could use PWM fans with my motherboard and the answers I found were that only DC fans could be used for the chassis. It appears that these answers were outdated and that the latest ASUS motherboards automatically detect the fans and can perfectly handle PWM.
TLDR: Our PCs no longer look like Christmas trees trapped inside of an aquarium. Corsair cooling was bad, Noctua remains the best.