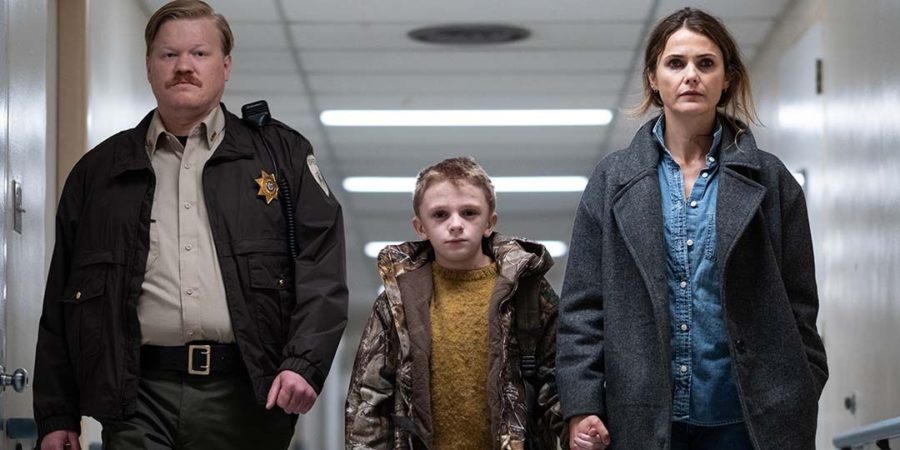 In an isolated Oregon town, a middle-school teacher and her sheriff brother become embroiled with her enigmatic student, whose dark secrets lead to terrifying encounters with an ancestral creature. (source: IMDB)
Antlers is an adaptation of Nick Antosca's short story, "The Quiet Boy" and is Scott Cooper's first foray into horror filmmaking. Cooper was guided by a hands-on producer and mentor, Guillermo del Toro – the "Monster Maestro" – and it shows.
The creature is impressive, terrifying even, but it's the boy, Lucas (portrayed by Jeremy T. Thomas), who creates the entire ambiance. He's awkward, secretive and carries his dark secret like a shadow that engulfs the entire town (which is the same town where Rambo – First Blood was shot).
The disturbing sight of a young boy in such a filthy state added to the poverty that surrounds the townsfolk contribute to keeping the horror grounded in the reality.
Antlers is the real deal, from ambiance to creature creation, it's what horror should be.