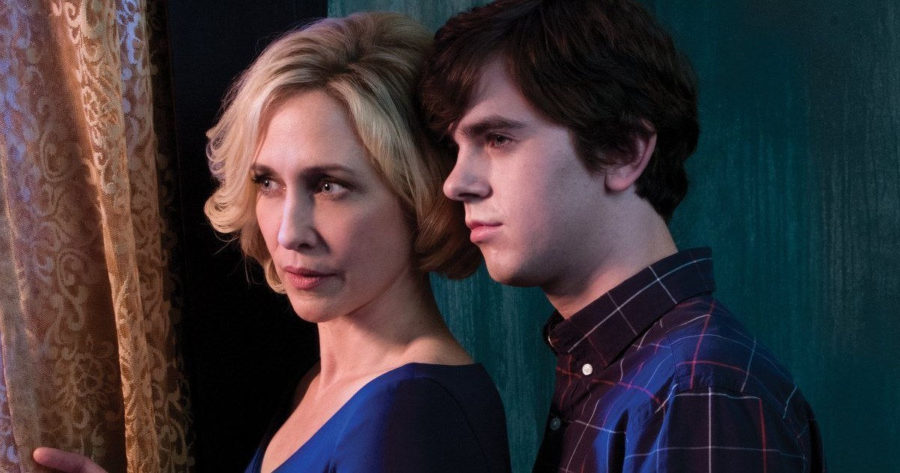 A few years ago, Chris and I finished watching all seasons of Bates Motel. We were in awe from the beginning to the end, and felt sad when the story ended. Somewhere in June, I was searching Netflix for a new thing to watch while crocheting when I stumbled upon Bates Motel, I instantly pushed the button "play from the beginning". This TV-show is even better than I remembered, there's so much that I had already forgotten.
While watching the show, I couldn't help myself but be awestruck by the little town of White Pine Bay. The nature looks so beautiful, it always makes me envious for huge hikes in a forest so, I looked up where the TV-show was shot. Apparently the original story of Bates Motel takes place in California, the TV-show however moved the infamous hotel to a fictional town in Oregon. While reading about the actual location of the shooting, it appears that the filming took place in Vancouver and British Columbia. Well, Oregon or not, the place looks beautiful and that's that.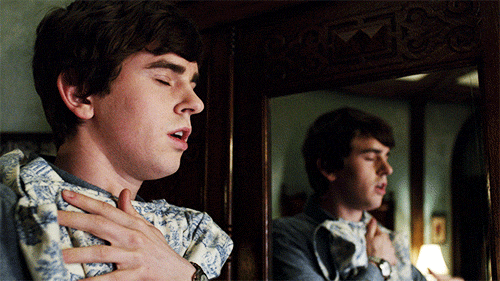 The casting is excellent, Vera Farmiga (Norma Bates), Freddie Highmore (Norman Bates), Ryan Hurst (Chick Hogan) being amongst some of my favourite characters. Apparently, Ryan Hurst thought his role as Chick was too similar to other characters he had played before, so he accepted the role with the condition that he could make it personal. The result was amazing, I'm glad that he was given that opportunity. I've also read that Vera Farmiga was the one that suggested Freddie Highmore for the role of Norman. Those two were absolutely perfect in their role. I can't imagine anyone else pronouncing the word "mother" as sickly and disturbing as Mr. Highmore does.
On a finishing note, here's my favourite quote of Norma Bates: "When I moved here, no one prepared me for the colossal, frickin' face-dive off a cliff that living in this crazy town really is!". Even though I think that Vera Farmiga is an excellent actress in each role that she plays, she really kills it as Norma Bates. Whoever did the casting deserves an award.