This week, we did one of the saddest thing, we removed the Christmas decoration. The place feels empty and cold without our tree and we've already started to count down until next November. After all, what is a year if not an eleven month wait for December?
On the other hand, since the Lego Christmas village is gone, we finally could build the Millennium stand we bought from Wicked Brick and put the Falcon on display.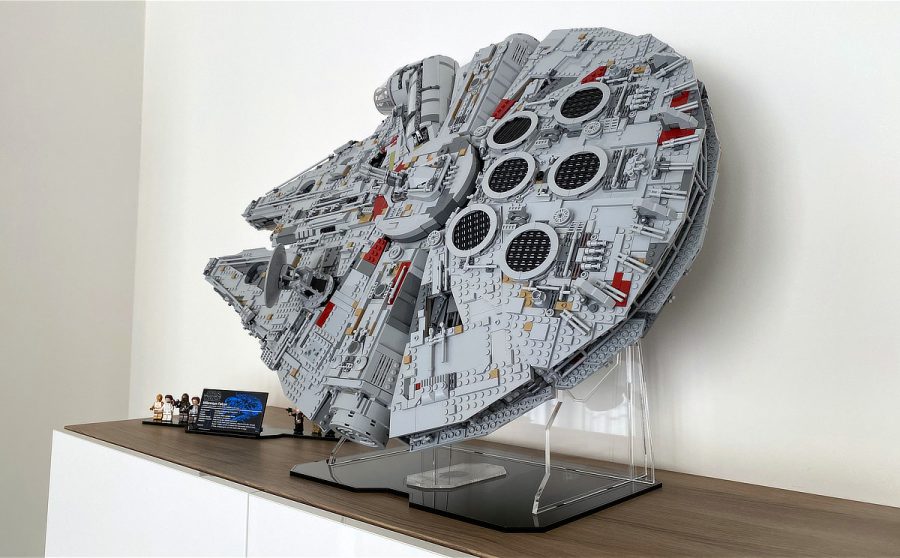 The spaceship is huge and heavy (7541 pieces) and the stand does a fantastic job at holding it safely. The detail is great and we also enjoy the character stand.
So, even if we're still suffering of post-December blues, a spaceship is all it took to cheer us up. See, we're simple people!