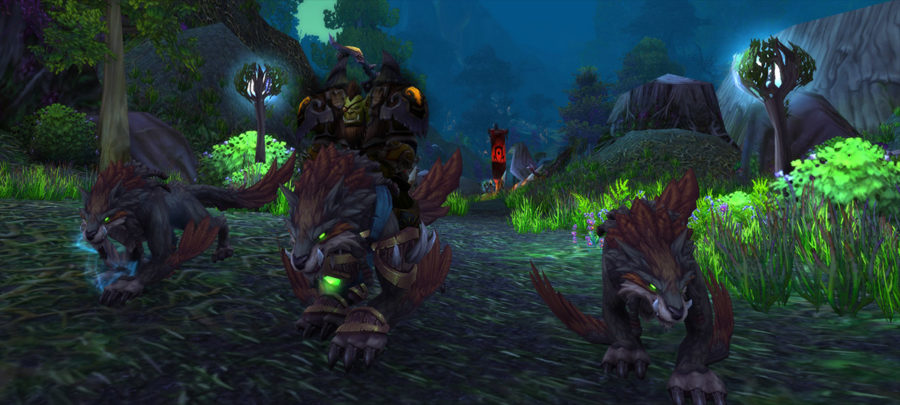 Last week-end, I've finally unlocked all artifact traits for Titanstrike. By doing so, I could buy the Tome of the Hybrid Beast from Pan the Kind Hand (the stable master from Trueshot Lodge). Upon use, it allows the player to tame Feathermanes, a family that includes hippogryphs, gryphons, owlcats, wolfhawks, and wyverns. If you want to know more about these pets, follow this link to Petopia.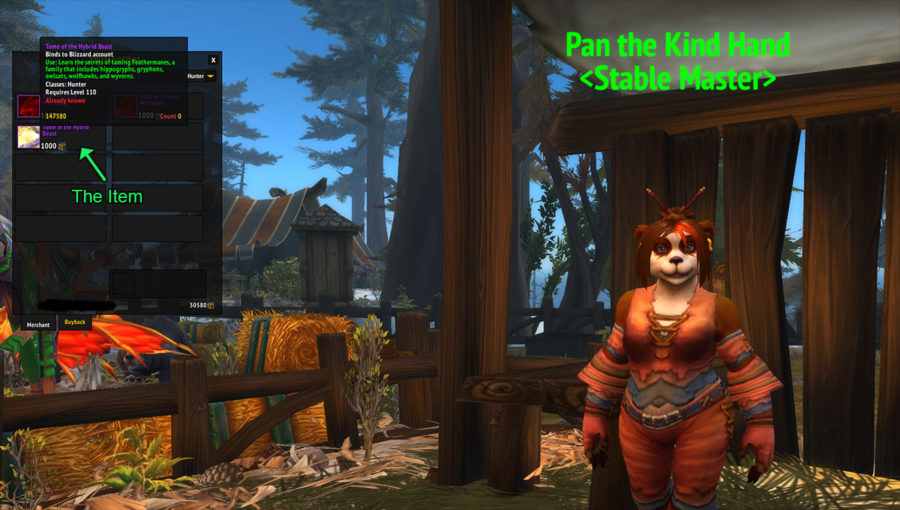 Since I had already completed the quest line to obtain the Beast Master class mount, I was particularly interested in taming the brown Wolfhawk named Varoudnir. There are 3 different Wolfhawks and they are all located on the uninstanced version of the Eye of Azshara.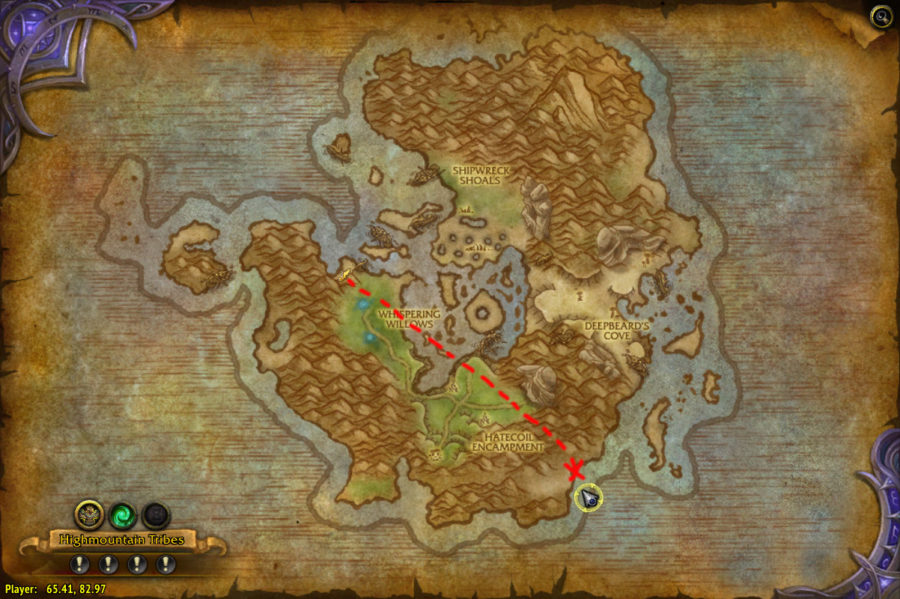 Each of them is located inside a cave.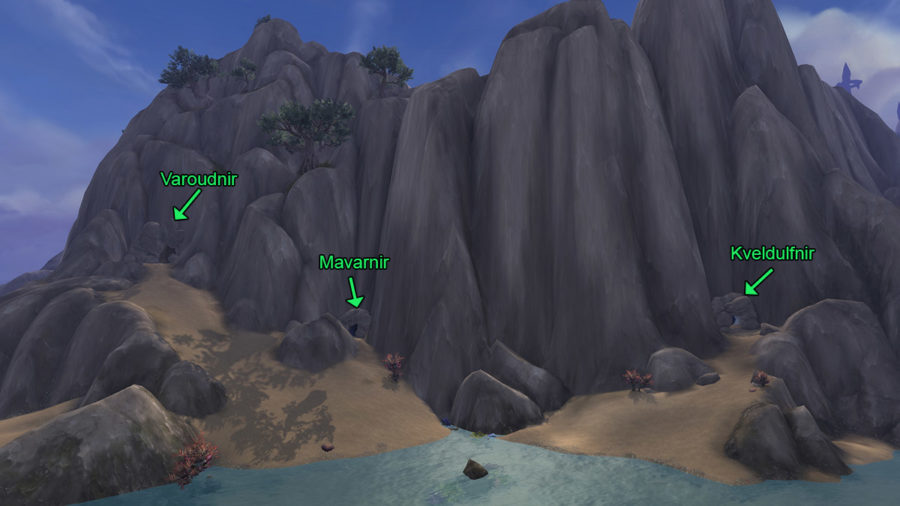 Their respawn timer is between 15 and 30 minutes and they are not especially hard to tame. Now I "just" have to unlock every trait for the other Hunter artifacts, so I'll be able to get all the color variations of the class mount to match my Wolfhawks…
Bonus objective: Guess the name I gave to my new pet. Hints in this video.