Cataclysm was the first time I was disappointed by Blizzard. So many of my favourite zones were ruined by Deathwing and the new zones were not as great as Storm Peaks, Teldrassil or Shadowmoon Valley… By wanting to do too much, they had lost something.
Diablo 3 was released and it was crippled by the real money auction house. Instead of giving more love to the games that I was playing, they started creating more franchises that I didn't care about. That's when I've lost the connection I had with the company.
Their fanbase changed and I had less and less the feeling to belong in the community, only to a small part of it.
Those criticisms come from my own experience with their products. Unlike the criticisms that are turned against their behaviour as a company.
People got mad over the layoffs at Blizzard, then they were angry at them for banning a Hearthstone player who broke the rules of his contract.
First, I find it not my place to judge the behaviour of the company regarding the way they handle their management. If they need to do cuts in the staff, it's their duty to do so.
Second, regarding the Hearthstone player, why is there a rule in the contract that says that players cannot state political opinions? Not because we should all hold hands together and sing songs, but specifically to avoid the kind of situations where you force a company to pick side, at the eventual expense of a part of their market.
Why do people get so mad? I believe that the backlash is very emotional because Blizzard build its success on creating a community of fans. They were the good guys, the geeks making games for the geeks.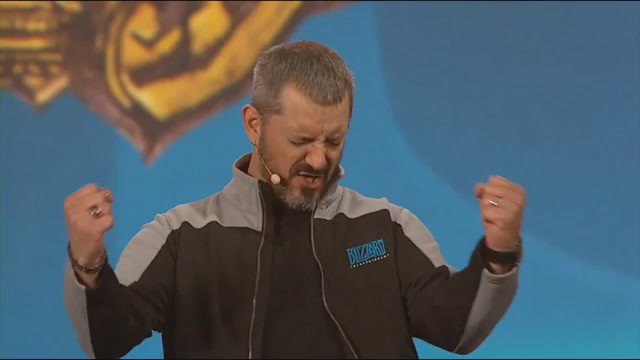 I will never forget Chris Metzen's speech during the Blizzcon 2010.
It's not because Blizzard is now seen as a corporation instead of a bunch a cool dudes making games that there are no more cool dudes at Blizzard. They are still there and they probably have the same opinions as us, but they also know when to leave the business aside and focus on the real reason why we are all here: live epic adventures.
Diablo remains the Hack'n Slash franchise I've played the most in my life and is only second to World of Warcraft when it comes to the amount of hours I already spent in a game. To me, that's what matters and that's why I'll continue playing Blizzard games as long as I have fun.