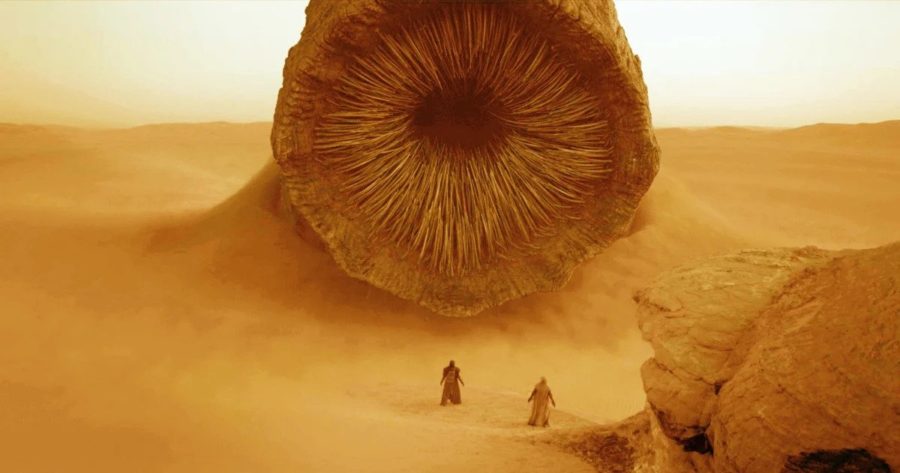 We've both read the trilogy, we've seen the original movie (diected by David Lynch), I've played the video game on Commodore Amiga (one of my favourite, even though I'm not into RTS) and my nickname – Sardoken – is a derivative of Sardaukar, the elite military force of the emperor.
There was no way that we would miss Dune on the big screen!
My first advice is: if you're a fan of Frank Herbert or of Science-Fiction in general, watch this movie at the theatre. The amazing images and the otherworldly music of Hans Zimmer make for an amazing spectacle that deserves to be seen on a huge screen.
My second advice is: if you know someone who has something negative to say about Dune… You know, the kind who always finds something that he would have done better… Turn your back and walk away from him/her. This movie is incredible and nitpickers should be ignored.
Dune is a very complex story and Villeneuve's adaptation doesn't sacrifice the impressive detail of Frank Herbert's original vision.
I could have used a picture of Rebecca Ferguson for the post, she is awesome as Lady Jessica. But even her couldn't steal the show from the real star of the movie: the worms of Arakis.