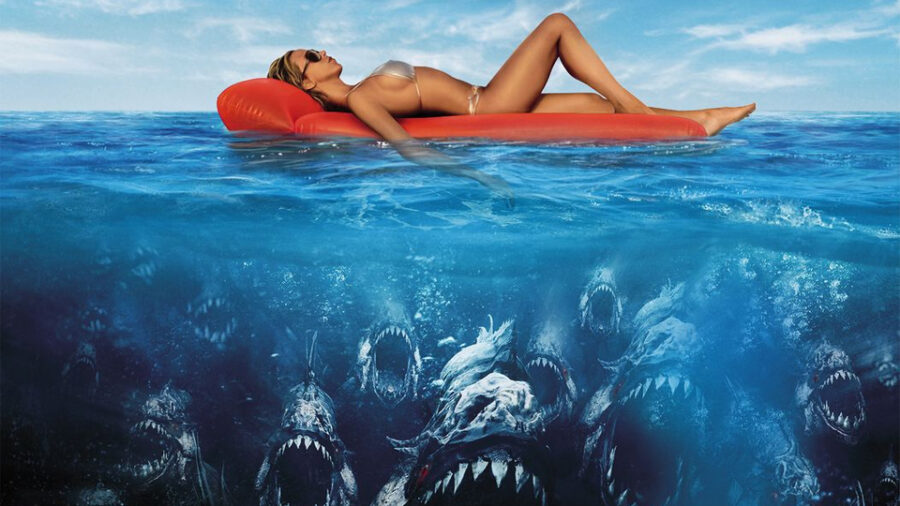 After a sudden underwater tremor sets free scores of the prehistoric man-eating fish, an unlikely group of strangers must band together to stop themselves from becoming fish food for the area's new razor-toothed residents.

Source: IMDB
So we've watched Piranha 3D in 2D because we don't have a 3D TV (yet), nor do we have 3D glasses (which would be cool, if we had a 3D TV). So if, like me, you're a sad person who's looking for the movie in its 2D version, the title is "Piranha". It's as simple as that.
Where most Jaws-like movies only tease with a few kills but fail to deliver on any real confrontation, Alexandre Aja created a fantastic gore fest at the beach. I won't spoil anything by saying that some scenes look as if a giant lawnmower was being used under the water, where hundreds of teens are swimming.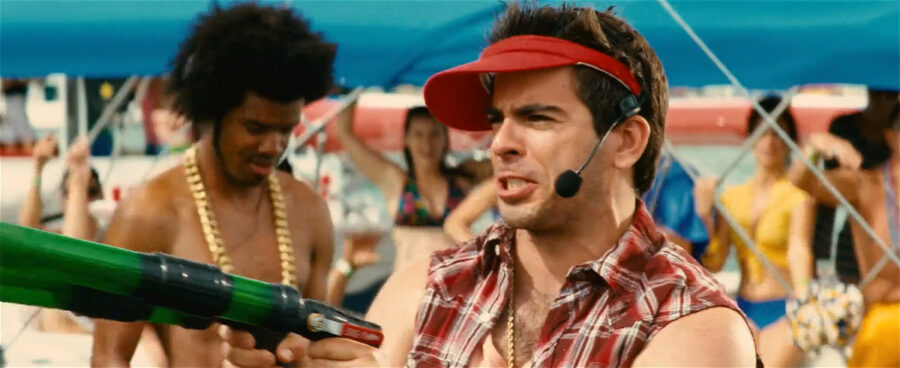 There are few happy surprises in the cast: Elisabeth Shue (as the sheriff), Steve R. McQueen (Jeremy from Vampire Diaries) and Eli Roth.
We went with low expectations but we had a total blast. Now, we've read that the sequel is far from being as good… However, we'll watch it because 1. David Hasselhof plays in it 2. It's getting warm again and there isn't much to do with such a heat.