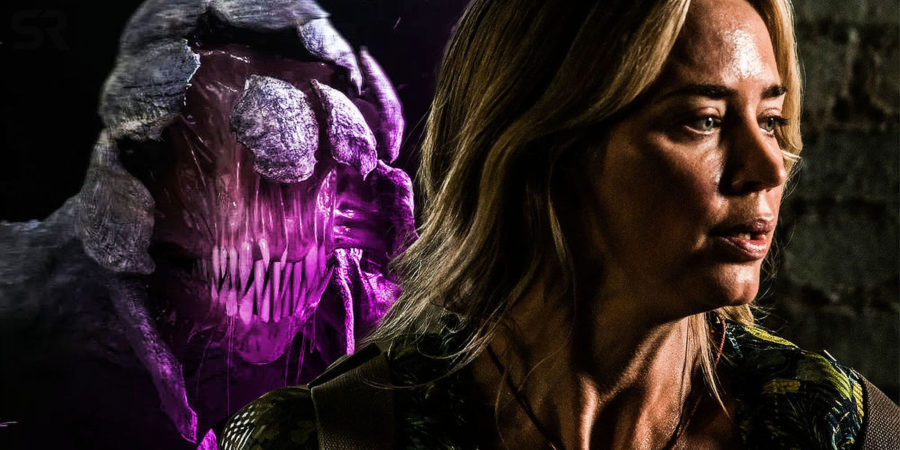 I could copy/paste the synopsis from IMDB, but it's useless as the plot goes like this: "Make no sound or the beasts will come for you. Oh, and humans are dangerous too". It's pretty much the plot of any survival movie/TV show in the last two decades. Why do I sound as unenthusiastic? I'm trying to figure this out for 3 months now and I still don't know. Actually this post has been like an intestinal obstruction (follow this link, you won't regret it), preventing me to write the 6 next posts that are on my todo list since January. It's as if I couldn't write anything as long as this post wasn't out of the way.
But, it isn't as bad as it sounds… I guess the movie reflects what I think about Emily Blunt. Most of the time that she plays in a movie, from Funny Games to Sicario, I'm left with absolutely no feelings. I don't hate these movies, but I don't like them either. (with one exception to this rule: Windchill, which I really enjoyed ). But it's just an analogy, I don't think that Emily Blunt makes these movies "tasteless". However, there's definitely a connection.
Anyway, A quiet place II is a decent sequel to an average movie. I wouldn't advise my future self against a rewatch. I would maybe see something I didn't during the first viewing. I definitely wouldn't rewatch it during a great week-end though, more when I'm sick with the flu, wrapped in a blanket.