After completing the quest for unlocking the Nightborne allies, I kind of forgot to pick up the second quest to unlock the Highmountain Tauren. Last weekend, I've finally completed it. It was a short quest-chain in Highmountain that, in my humble opinion, paled in comparaison to the Nightborne quests.

During the Nightborne quest-chain you feel more involved in the politics of the Horde. You really see why they join the Horde. The quests for the Highmountain Tauren, on the other hand, seemed to be ordinary and not really politically motivated. Not that I'm into politics! It's just the thing that I expected for unlocking allied races though.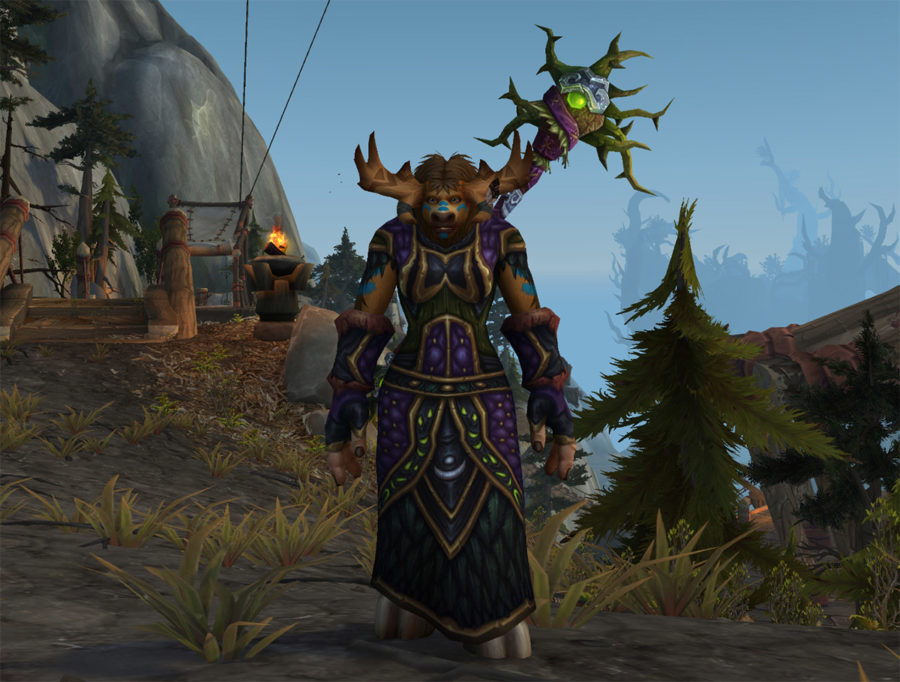 I love the model of the HM Tauren, eventhough I'll probably never play it. They are a little too bulky and not all transmog sets suit them very well. Let's face it, transmog is very important! Who doesn't love to run around with a bad-ass looking character?