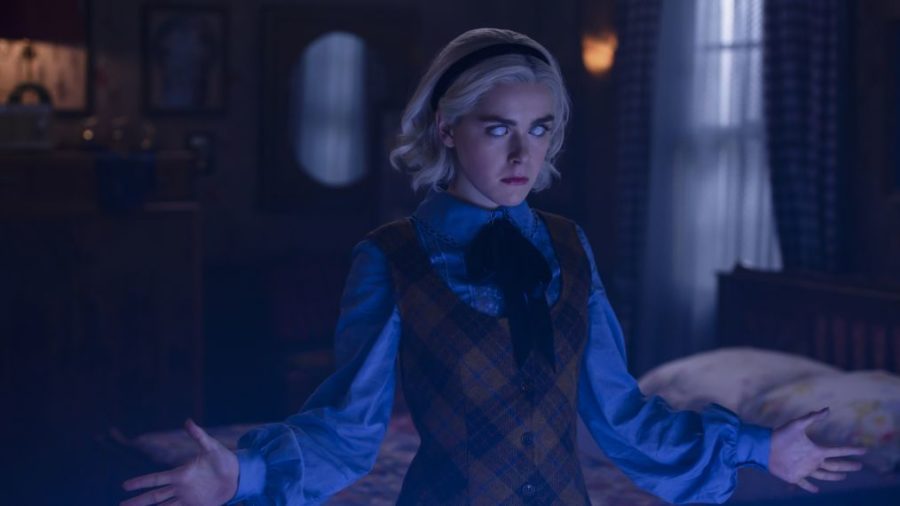 When Sabrina receives the same treatment as Archie, occult, witchcraft, teenagers and gloom blend together to offer one of my favourite show of the year.
The Chilling Adventures of Sabrina is the perfect example of why we shouldn't trust comments on IMDB (or anywhere else). While they (who even are these people?) depict it as a missed opportunity, I see it as a near perfect show. Not only does it check all the boxes of my favourite themes, but the show is also the perfect mix between entertainment and aesthetic.
The second season is as good, if not better than the first. Even if Sabrina remains at the crossroads between the world of the humans and the world of the witches, we're done with her crisis of conscience and the story moves forward to unveil her dark fate.
By the way, if you have already seen the show Sabrina, The Teenage Witch from 1996, you probably wonder why Salem, her cat, doesn't speak in the new show… It's because Kiernan Shipka is so allergic to cats that Roberto Aguirre-Sacasa even considered replacing it by a dog. (source: finally something interesting from IMDB)