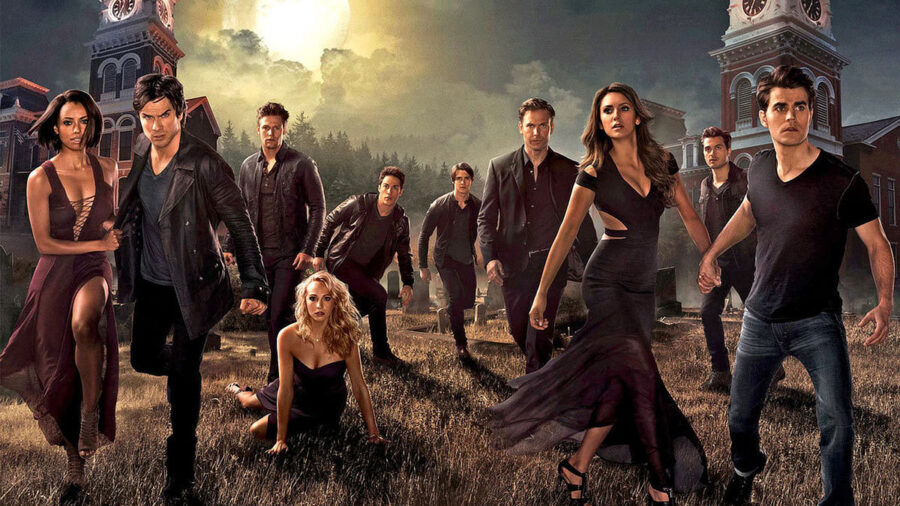 I don't think that I could spend my lunchtimes at home without watching a TV show anymore. It's an habit that comes from the time when I was still living with my mum, she would watch The Bold and The Beautiful everyday at lunch.
We also watched all the soaps that would play on TV, from Dallas to Falcon Crest and Knots Landing. Those are amazing memories of my youth… Since then, I became a soap fan, I can't help it: the romance, the plot twists, the betrayals, I'm addicted!
Since the confinement, we can stay home 4 days a week, so I kind of got Soforah addicted to the lunchtime soap and it became one of our most sacred daily ritual.
Which brings us to Vampire Diaries. It's soapy and it's about vampires who all seem to come out of a modelling catalogue, what is there not to love?
We've just completed our first rerun and I'm so sad that it's over. They've been with us for 171 lunchtimes and I'll miss them all, even Nina Dobrev. *Grab a Kleenex*
Anyway, it's not that they're gone forever and we both know that there will be another rerun, some day.
I'll miss these vamps.