After weeks enjoying the peaceful life in Animal Crossing New Horizons, KK Slider finally visited our Islands and, by doing so, Tom Nook unlocked the terraforming app. We recently had a week off and we enjoyed our days away from our office laptops reworking the shape of our beloved Islands.
Sardoken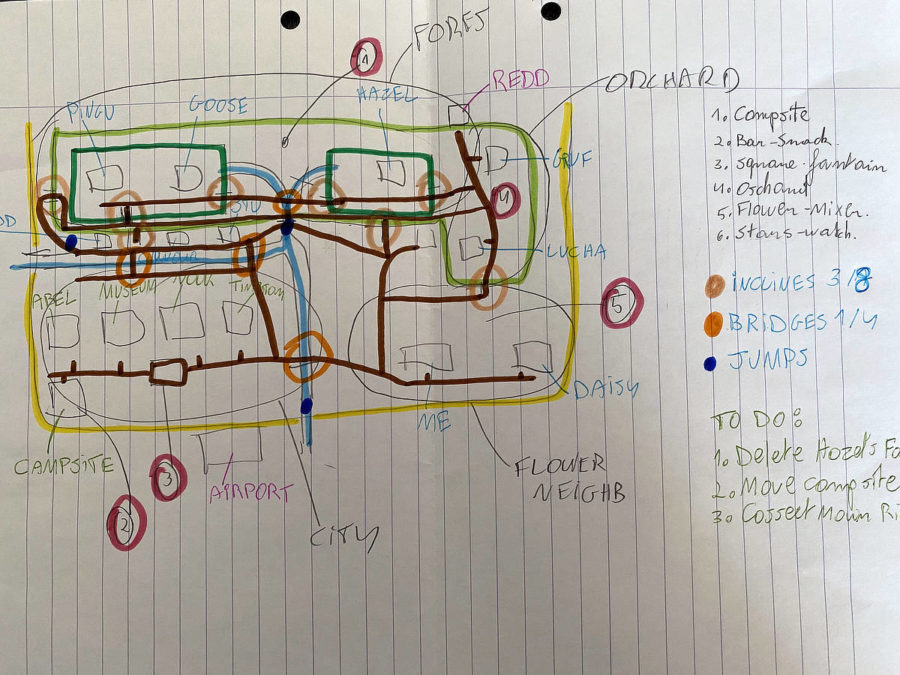 I had planned to keep as faithful as possible to the original design of my island. I would only move what was really necessary in order to build great yards for the residents and correct a few things like the position of the bridges.
By the end of the week, the island had changed much more than I had anticipated. I changed the path of the rivers, deleted a cliff, moved most of the buildings and relocated my house.
I am completely addicted to terraforming and I can't stop changing the design of Lonestar to further improve it.
I only wish that they would have kept the entry of the buildings and the bridges to even numbers. For example, the exit of the airport is 2 blocks while the entry of the museum is 3 blocks, which makes it harder to center the paths. But it's just a small complaint, the app is really well done and fun to use.
I wonder what my island will look like after my next week off…
Soforah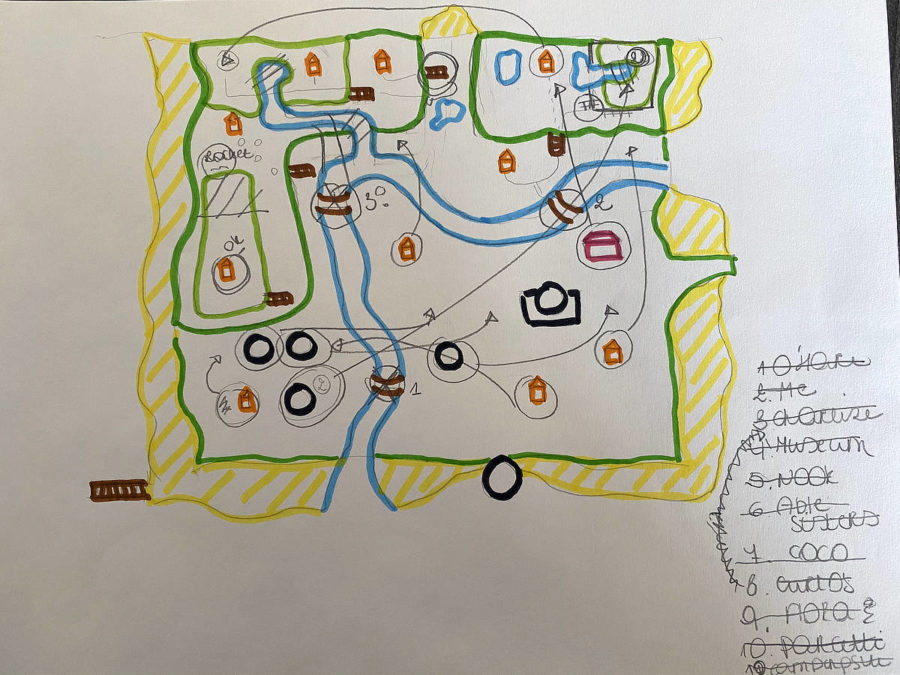 I remember playing Animal Crossing in 2006, Chris had bought me my first gaming platform, a Nintendo DS, and AC Wild World. I was so happy at that time roaming around in my little town, it already seemed so huge. Fifteen years later, we're actually terraforming, crafting, and decorating an entire island. I knew that New Horizons would be different from all previous AC games, but I never expected it to be this great. When I created my island, Miskatonia, I chose one that I thought would be the perfect lay-out to begin with. 100+ hours later my island doesn't look at all anymore like the original map. So far, I'm having tons of fun creating little nooks and crannies all over the place. So much has changed already, I wonder what it'll look like in another 100+ hours from now.