When archivist Dan Turner takes a mysterious job restoring a collection of damaged videotapes from 1994, he finds himself reconstructing the work of documentary filmmaker Melody Pendras and her investigation into a dangerous cult. As Dan is drawn into Melody's story, he becomes convinced he can save her from the terrifying end she met 25 years ago. – IMDb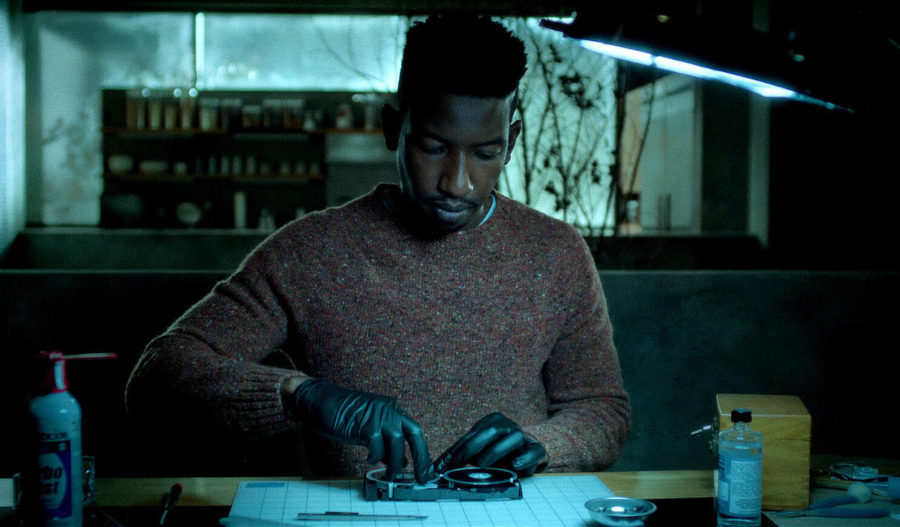 This TV-show is amazing, I absolutely loved it. First of all, I had no idea that nowadays people would be interested in restoring old tapes. I googled "restoring old tapes", the amount of results that appeared surprised me. Watching Dan working his magic in Archive 81, was hypnotic. Granted, it was shot in a way that I looked like eye candy. I think that I would have really liked this job.
The videotapes Dan needs to restore, were shot at the Visser in the 90's. The decade that gems like Twin Peaks and the X-files were created. Archive 81 belongs on that same shelf to me. I think that the reason why I love this TV-show this much is because so many boxes are checked for me.
Imagine taking on a mysterious job restoring a collection of damaged videotapes in a remote location where there is absolutely no connection, and no way to get in contact with anyone but your shady employer. Things start to happen, and none can be explained scientifically. All you know is that it's real. If I would have been in Dans' shoes, I would have gone insane.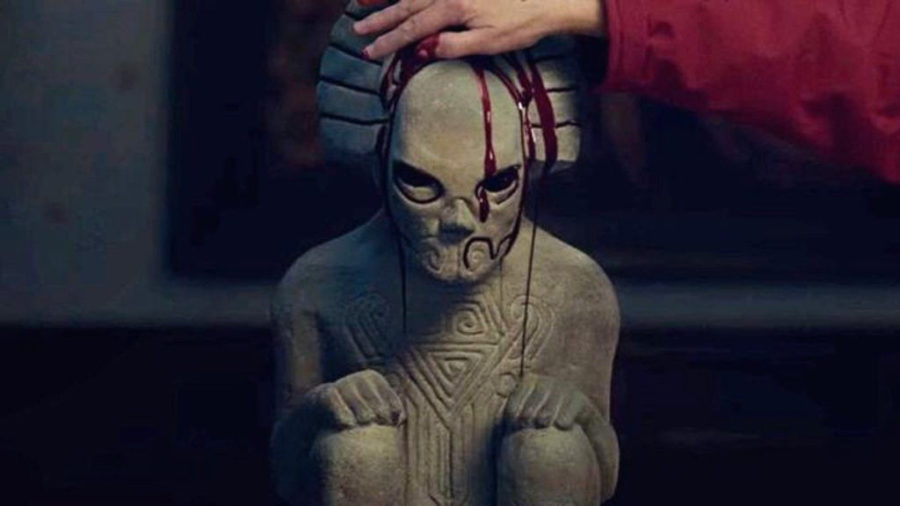 I think that this concept mixed with Cthulhu-esque elements like alternate timelines, comets, some otherworldly intoxicating mould, a cult who worships a demon / god named Kaelego,… works like a charm on me.
Archive 81 is based on a podcast with the same name so I started researching about Kaelego, hoping I would stumble on some ancient historical facts. Of course, like expected, it's pure fiction (one can only dream). However, I did read an interesting article on Den of Geek about the deity / demon Kaelego, the comets, the Vos Society, the Baldung witches, the Otherworld,… All I can say is that I'm awestruck by the world they've created.
There are many references to Dante's Divine Comedy. The main character's name is Dan T. (Dante) and he's being taken on a journey with a man named Virgil (Dante's guide). I still can't believe I've read those books one day though, it's not exactly light reading.
The music Ben Salisbury and Geoff Barrow created for the show is haunting. It crawls under your skin and gives a dark and intense vibe to the show. You feel something building up, like they're trying to create a rift between two worlds. It's daunting and tense. It reminds me a lot of Eyes Wide Shut, The Lords of Salem, and Twin Peaks.
There are only a few jump scares in the entire first season, but it weren't those that scared the living hell out of me. This show is more about a lingering feeling of eeriness / creepiness which creates a tense atmosphere. I absolutely love this kind of thing, and I was sad to hear that Netflix cancelled the show without giving any reason. Regardless, I still don't give up hope that it'll be renewed one day.