I didn't really write blog posts last year… Between our huge move to Brussels and trying to catch back our delay in Warlords of Draenor, we didn't have much time for a blog. Instead, I quoted a few screenshots and posted them on social medias. Here are the few ones I could find back in my hard-drive.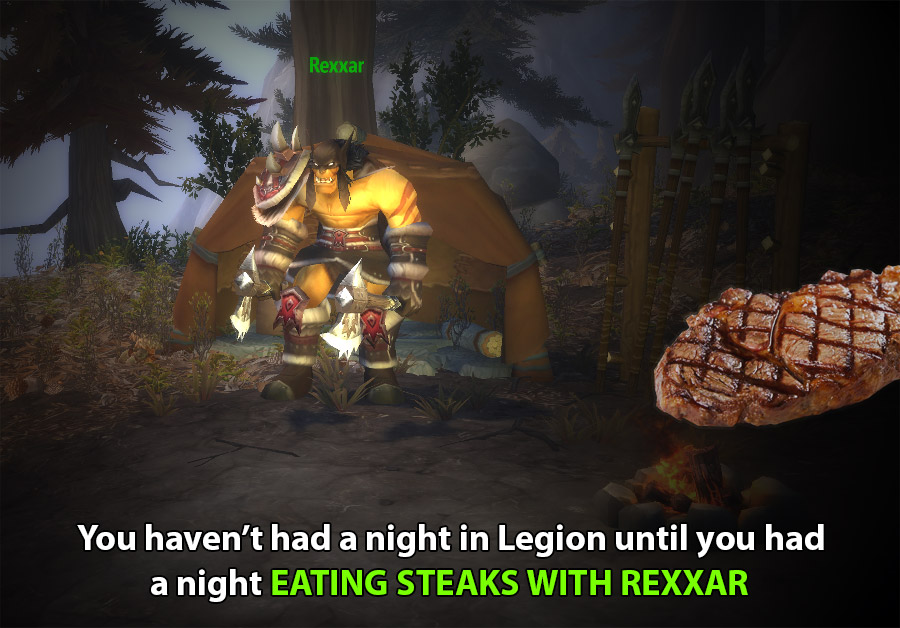 This first one was made during my favourite quest from Legion. For an Orc Hunter, what could be more amazing than to spend a night with Rexxar?
This house was the one where Soforah and I were planning to retire (when we were still Alliance Druids). Deathwing (Chr. Metzen) destroyed many places in Azeroth, but Auberdine is the one I'd like the most to see rebuilt (along with Loch Modan). They should also clean the entire Darkshore and restore it to its previous glory. I plan to post something (maybe a video) about that zone and the npcs that were populating it. (like the Absent-Minded Propsector)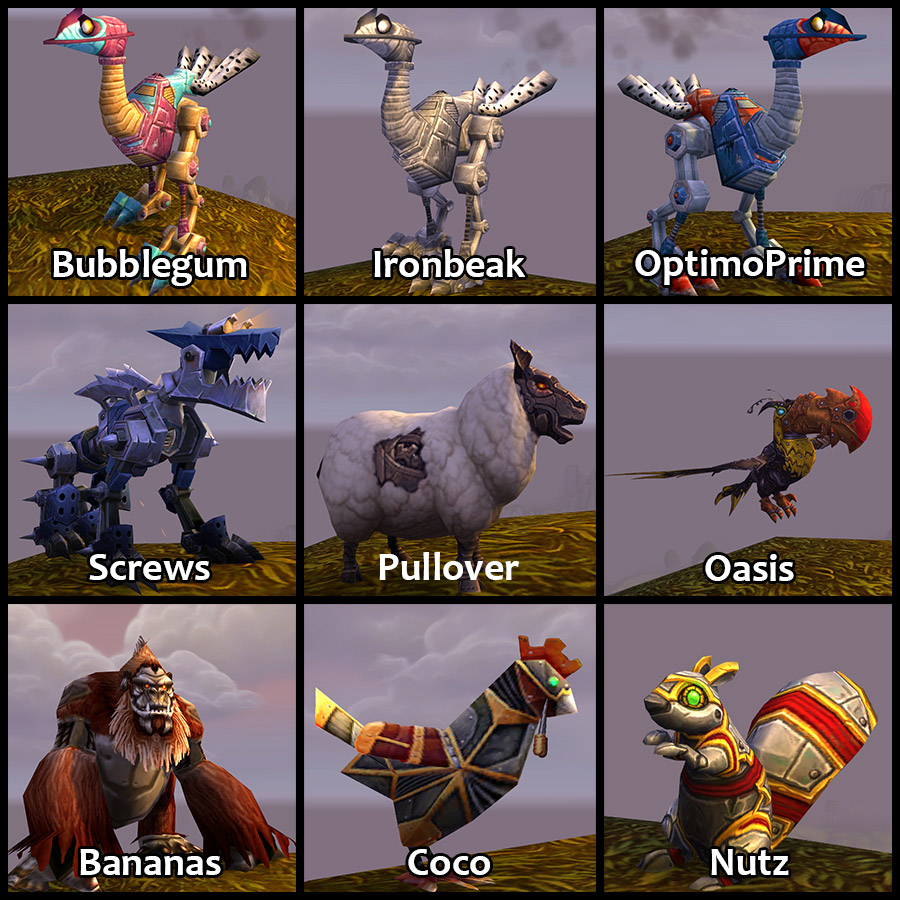 I was so thrilled to get the ability to tame mechanicals pets that the first thing I did was to collect them all and rename them. Pullover was the one I used the longest, it was also the one I had the most fun taming.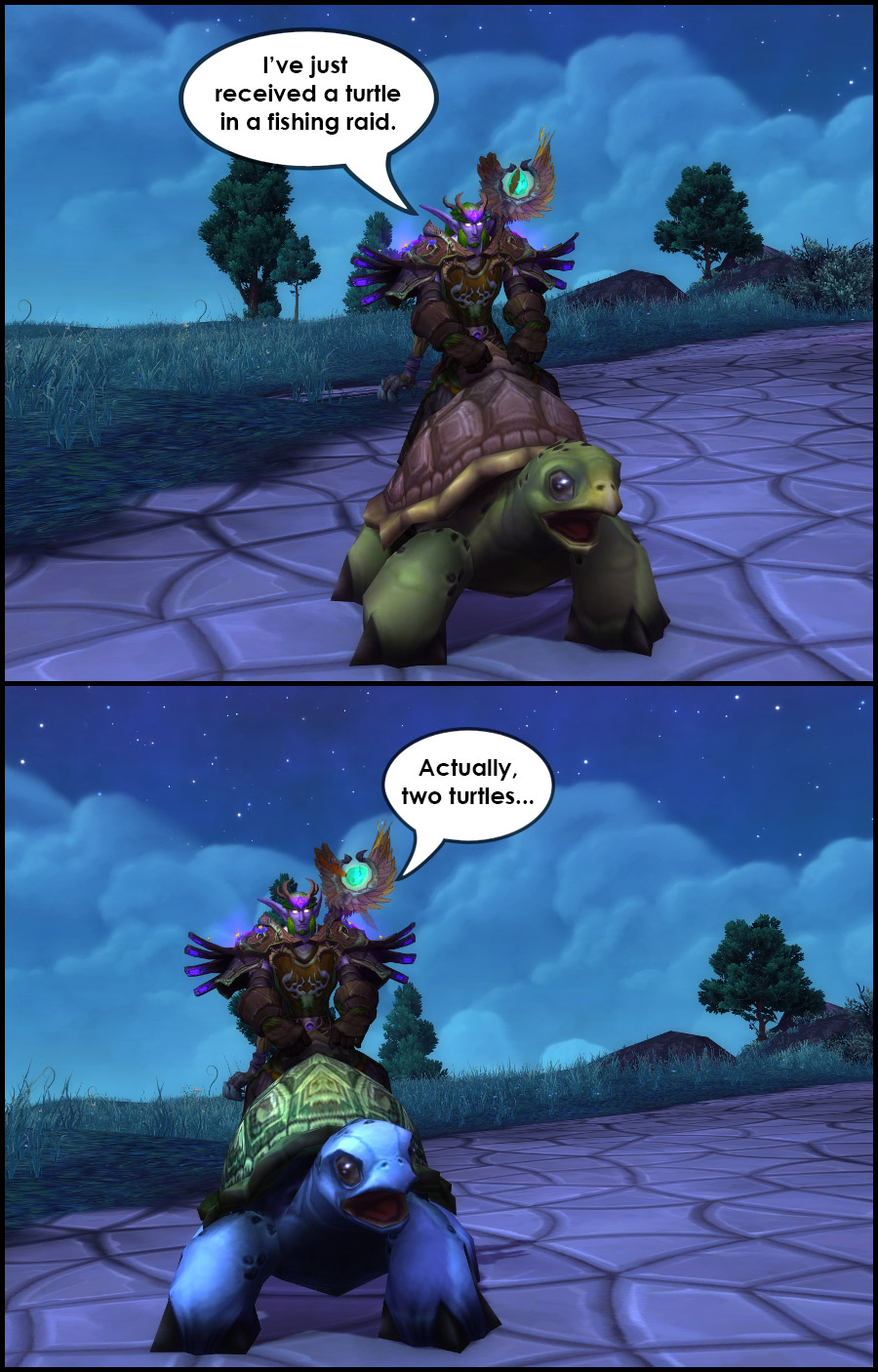 Warlords of Draenor was also the first time that people were raiding for fishing, and it was glorious! Spending an afternoon with a huge bunch of players, for no other reason than fishing mounts was really amazing. Especially when you catch them both!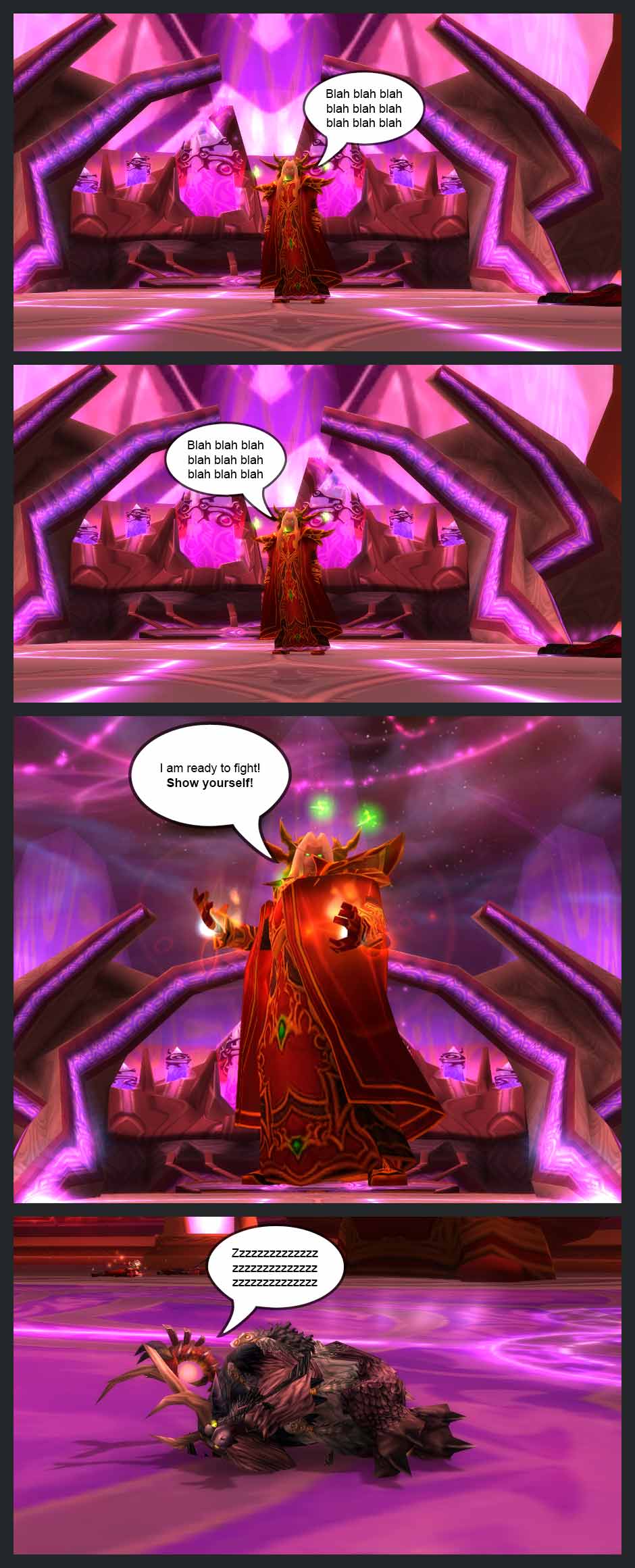 If you've ever been farming The Eye for Ashes of Al'ar, then you know what I'm talking about…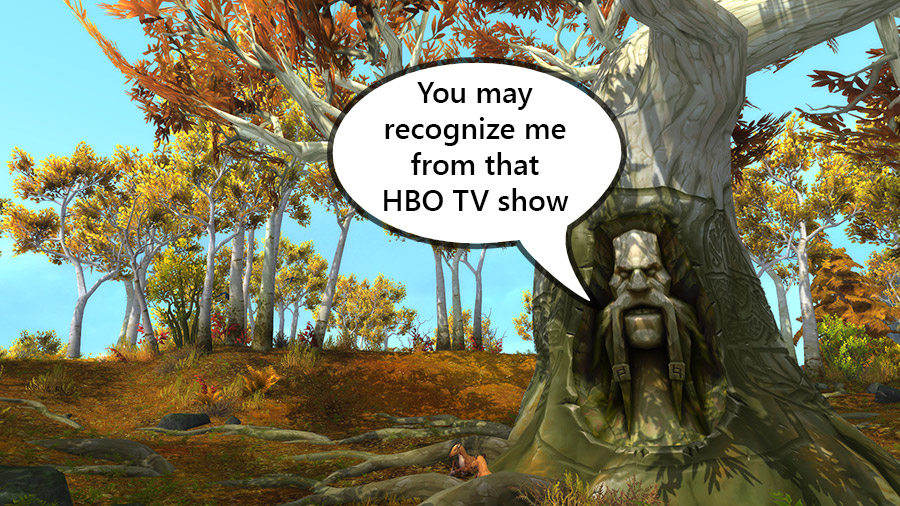 This has to be my favourite easter egg from Legion. Talking about Game of Thrones, we're only a few days away from the next season, the wait is almost over!
That's all folks! I hope that you enjoyed these little souvenirs from my archives.