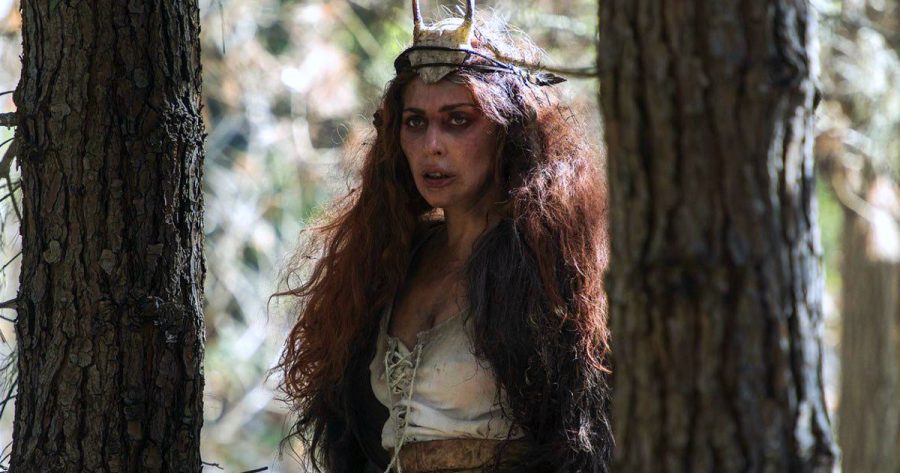 One of the overall least popular seasons of American Horror Story is Roanoke. Granted, it isn't my favourite either. It started off well, but instead of building up the story slowly, they directly went into full blow action and horror. They could have managed that better, in my opinion. While the first part let itself watch, the second became a drag and the end was mediocre. The reason why we went on to watch the show, is because we love the AHS cast. The actors are amazing, we got so attached to them that even a lesser season got us clung to the tv.
My Roanoke Nightmare is based on the true mystery of the Lost Colony of Roanoke:
In 1587 a small colony was founded on an island off the eastern coast of North America. The settlement would have been the first permanent English colony in the New World, had the settlers not disappeared owing to unknown circumstances. The lost colony of Roanoke is one of the most-notorious mysteries in American history; the cryptic clues left at the abandoned settlement and the lack of any concrete evidence make it the focus of wild speculation and theories. (source: brittanica.com)
An interesting topic which indeed leaves space for a lot of wild theories. I've read crazy ideas about zombie outbreaks, insane massacres, and all kinds of creepy stuff that only belong in horror movies. Nevertheless, I wonder how close AHS got to reality. Hopefully (most certainly) they are far off cause one thing is for sure, My Roanoke Nightmare is gruesome. From cannibalism to slaughter, they didn't hesitate with the gore and were quite creative with the deaths of certain characters.
TLDR, I loved the first part of the show, but only went on watching it thanks to the excellent cast. The next and 7th season will be "AHS Cult". I haven't read anything about it so, I wonder what kind of horrific adventure Ryan Murphy and Brad Falchuck have in store for us this time.