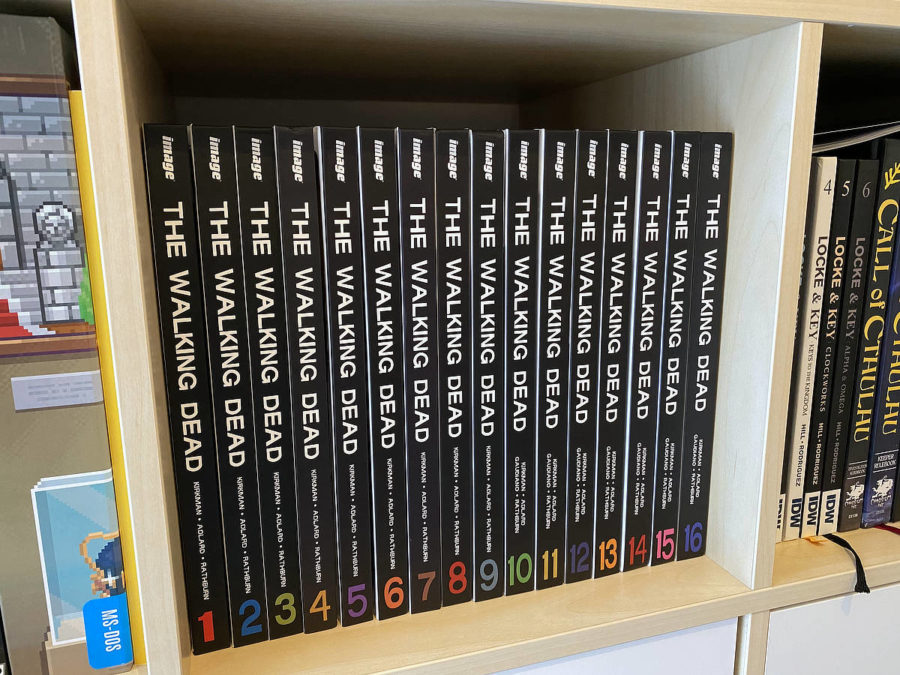 It started 15 years ago, maybe more, I'm not certain, but I remember buying the first book… It was in Brussels and we were about to have some time off at home. As usual, we were stockpiling cool stuff for our holidays and we purchased the first tome of The Walking Dead. Yesterday evening, I've finally read the last page of the last book. Now, I feel sad at the idea that there won't be another book to purchase for our next holidays. On the other hand, I'm very happy with the end and I'm glad that Robert Kirkman could bring it to the conclusion that he wanted.
I gave up on the TV Show a few years ago. It was not good, too slow and over dramatic, but the comic books are amazing from the first page to the last. I'll probably read them again, one of these days…
Also, the 16 books fit in a single Kallax cube. Coincidence? I think not.