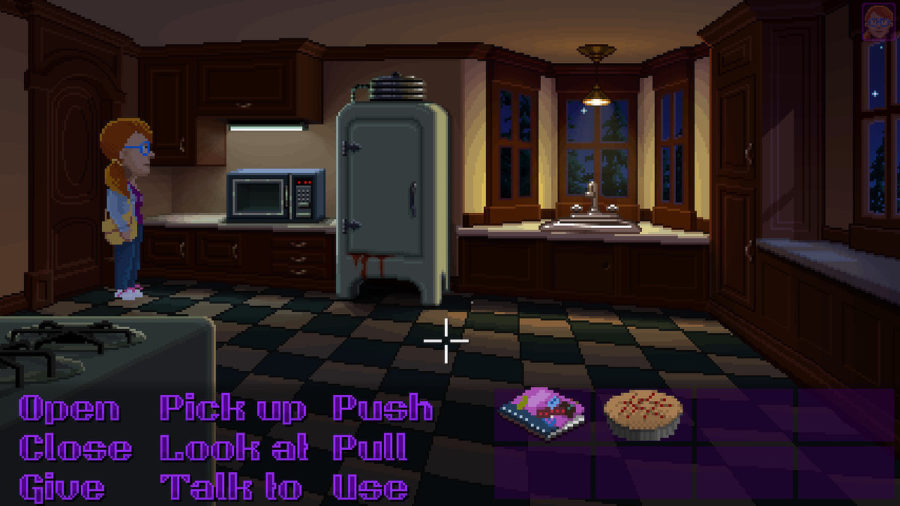 It seems that I've been catching back on games that were on my list for much too long. It may have to do with the fact that we've quit a long-played MMORPG that was taking all our precious free time…
The very first game that I've ever completed in my life was Maniac Mansion on C64. From the moment that I had figured how to use the key that was hidden under the doormat to open the front door, I was sold to point-and-click games. Since then, I've been playing a lot of them, mostly on Amiga and PC.
Even if many of these games are excellent, my favourite ones have always been those developped by Ron Gilbert. So, it is no surprise that I highly enjoyed playing Thimbleweed Park. I love everything about it, the graphics, the setting, the characters, the music, the voices, the sense of humour and the dialogs. Thimbleweed Park is very high on my top ten favourite games of all times, it could actually be my number one.
Things I didn't know about the game:
Many names found in the game's phone book are from Kickstarter backers from around the world. When you call their numbers, you will hear individual messages from them;
Dr. Fred, Nurse Edna, and one of the tentacles from the game Maniac Mansion attend Ransom's performance;
Ransom's insults are censored. However, for 0,79€, you can purchase a DLC that enables the unbeeped voice;
From the start, Gilbert says, they wanted to parody the TV shows Twin Peaks, The X-Files, and True Detective.