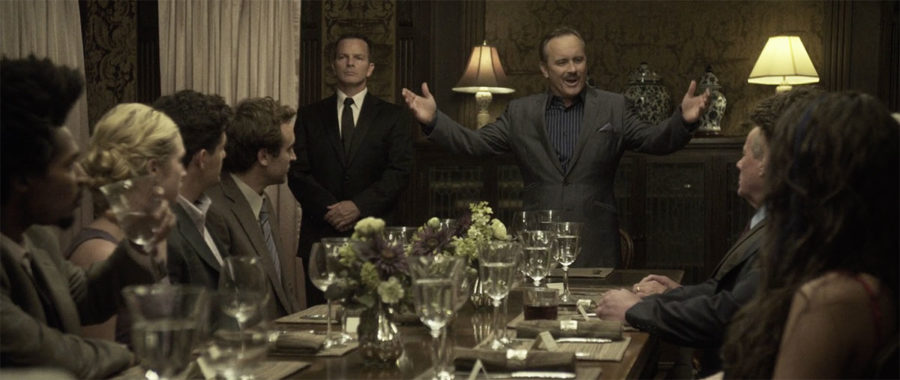 "Desperate to help her ailing brother, a young woman unknowingly agrees to compete in a deadly game of "Would You Rather," hosted by a sadistic aristocrat." (source: IMDB)
What I love about the movie is that its raw simplicity often triggers the question "what would I rather do?".
This movie is among my favorite movies of all times. Not only because the plot is great, but because it features one of my favorite actors: Jeffrey Combs. I've discovered him through his many roles throughout the Star Trek franchise and, to see him in such a movie, was pure enjoyment.
While the rest of the cast is great, Sasha Grey is as fantastic as she is cruel. Just to keep a souvenir, here is a picture of her electrocuting her elderly neighbor.