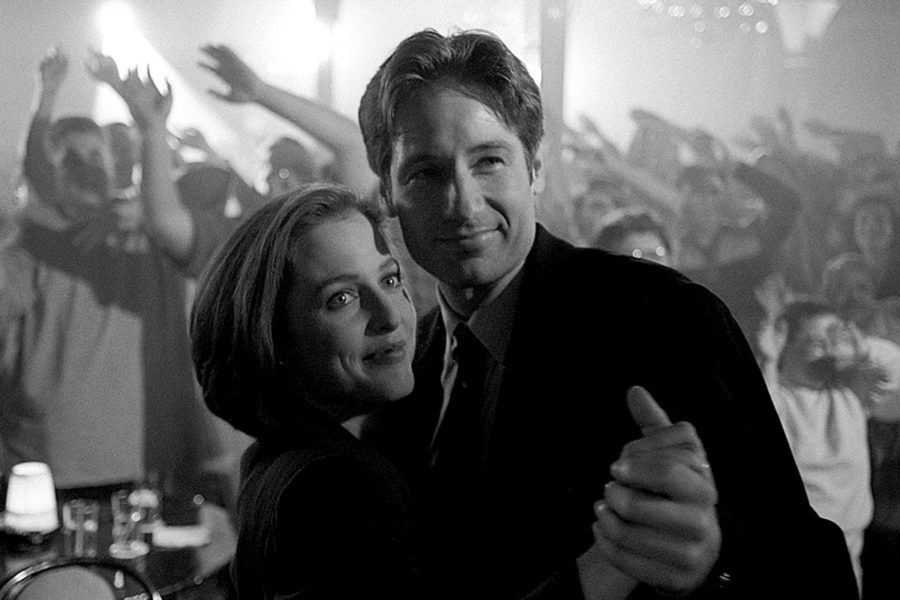 We're in the middle of an X-Files rerun and the fifth season is probably the best so far. After being treated with an excellent episode about the origin of the lone gunmen, we had what was probably our best X-Files evening with a black and white homage to Frankenstein.
Mulder and Scully find themselves investigating reports of a monster known as the Great Mutato in a small Indiana town after a woman reaches out to them to find out why and how she was rendered unconscious only to wake days later impregnated. They are led to a geneticist whose experiments resulted in the creation of Mutato, who was rejected and taken in by the doctor's father who wanted to help create a mate for his new friend. Later, the townspeople come to realise that Mutato isn't the real monster, it's the doctor, leaning heavily on the themes of Mary Shelley's Frankenstein; or, The Modern Prometheus. The episode ends with Mulder and Scully taking Mutato to a Cher concert.
Cher was asked to appear as herself, but decided against it, as it was just a scene of her singing, not really giving her much of a chance to act. However, the Post-Modern Prometheus is now regarded as one of the best episodes of The X-Files, leading to Chris Carter being nominated for Outstanding Directing by the Directors Guild of America, as well as seven Emmy Awards nominations, winning for Outstanding Art Direction. Cher is said to have noted that if she knew how good the episode would have turned out, she would have agreed to appear.