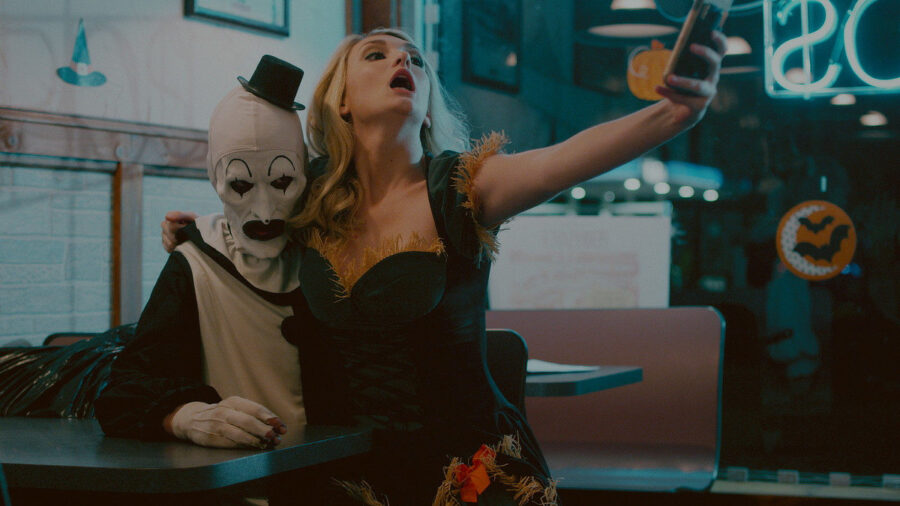 No need to use IMDB for this one: Two sexy girls meet a clown and his bag full of weapons.
We went in blight, with absolutely no idea of what to expect and, oh boy, we haven't been disappointed. The story is… Well, there isn't much of a story. However, there is gore. We spent half the movie laughing and the other half with a OMG expression on our faces.
Art makes the clown of IT look like a Disney character. I'm not joking, this is what a creepy clown should look like and this is what horror should be: no psychological plot and that kind of crap… Pure horror with guts, blood and sexy girls.
David Howard Thornton was the 6th person who auditioned for Art The Clown. During the audition he began miming tasting his beheaded victim's blood but then added salt to it to improve its flavour. This is what won him the role. (IMDB)
This is a return for Art the Clown, as he was previously used by the same director (Damien Leone) in the film "All Hallows Eve". Also, there's a Terrifier 2. It feels like an horror fan's early Christmas gift!