The Conjuring: The Devil Made Me Do It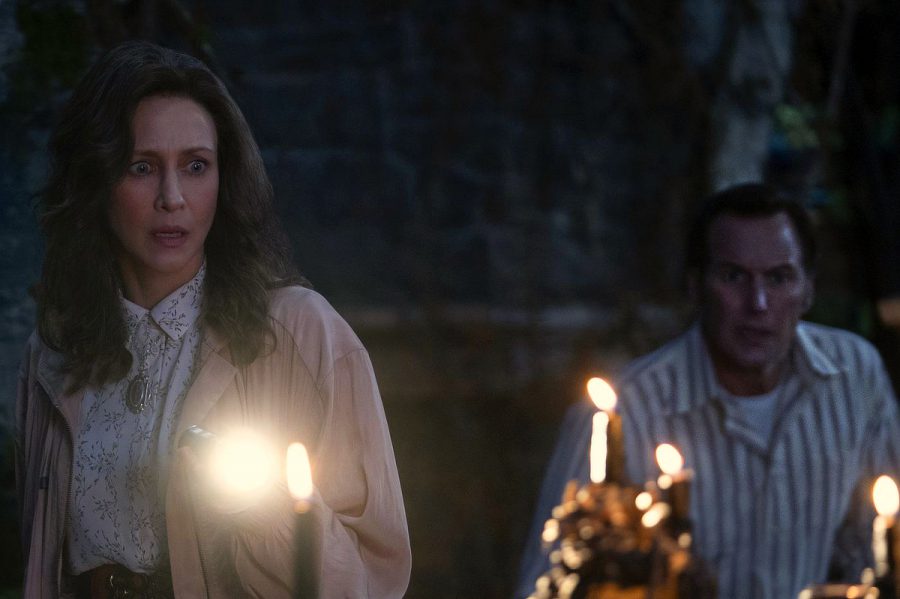 This years' Halloween headliner was The Conjuring 3. I don't know if it's because they start the movie with "based on a true story" and the fact that The Warrens are real, but The Conjuring series are damn frightening! Every time I've watched one of these movies, I'm terrified at night, afraid to go to the bathroom and stumble upon something horrific. Of course that never happens, but the movie leaves you with that feeling and that's exactly why it deserves a 5 star rating.
The duo Patrick Wilson (Ed Warren) and Vera Farmiga (Lorraine Warren) is amazing, they have this chemistry going on that make them the perfect casting. The real Lorraine Warren was a head consultant on all of the Conjuring projects and was an avid follower of the series, she died a natural death a few years ago (age 92).
During the closing credits, you can hear a news interview with the real Ed & Lorraine Warren from during the trial, along with photos of scenes from the movie and dialog from an audio recording of David Glatzel's exorcism. This made it even more eerie, and makes me wonder what parts of the movie really happened or is it entirely fiction?
Also, an honourable mention to the Master Satanist, Eugenie Bondurant, her creepy performance is the highlight of the film. I'm surprised that we don't see her more often in the horror industry.
I know that I keep repeating it a lot, but The Conjuring 3 was scary as hell, perfect for our 2021 Halloween Night. Let's hope that there are many more to come so our Halloween Eves keep being perfectly frightening as it should be.