The End of the F***ing World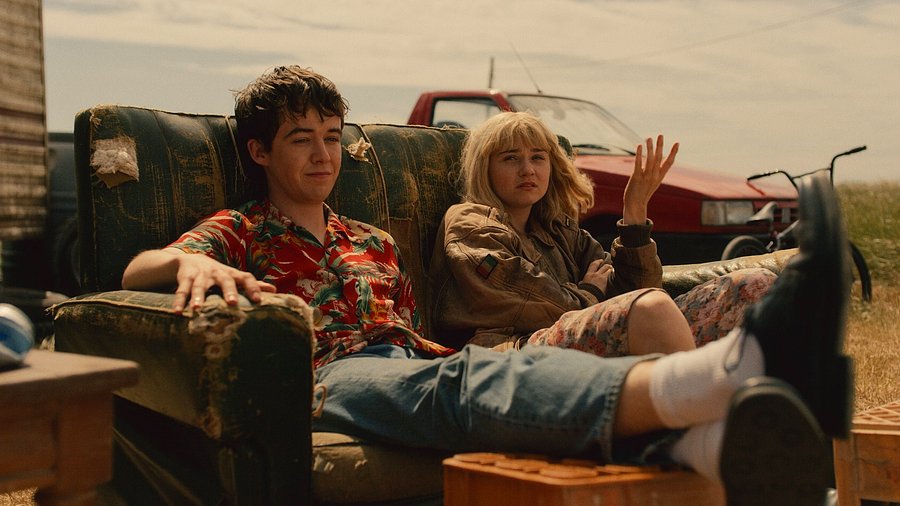 We've finally seen the end of the second season and all I have to say is that they don't need to make a third one, not because it is bad, but because it is so good that I'd be afraid to see it being screwed up.
Alyssa and James fail at everything, but they do it in the best possible way. They're pathetic and charming at the same time. I love the way James wants to do good but always ends up like a sad puppy who ran under a car, and the way Alyssa rolls her eyes and says "James" with her amazing accent.
So how do you seduce a girl that's constantly bored and pissed off? You just take her on the road, in a stolen car, break in a house, kill a pervert, get shot at, pretend you're dead, only to come back before her wedding with another guy, then take her back on the road again, until she finally admits that she loves you too, simple.