The Fear Street Trilogy (2021)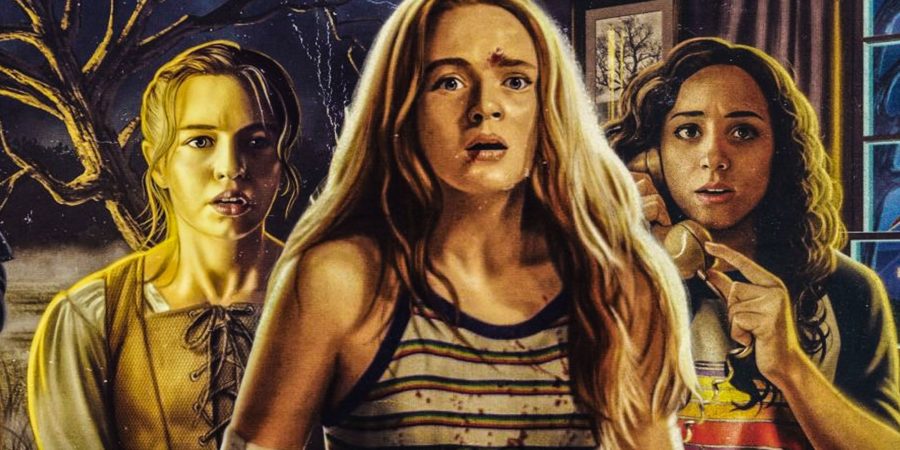 Fear Street is a giant slasher movie that's divided in 3 parts covering 3 different periods in the town of Shadyside. It starts with the most recent: 1994, then moves to a summer camp in 70s and ends with the witch hunt times (1666).
All three movies, while very different in flavour, revolve around the same curse that's been plaguing the town of Shadyside for over 300 years.
Each of these three movies is really good but, taken together, they're even better because the master plot that connects them is really well written. Finally a modern slasher that's as good, if not better, as the classics.
Also, Sadie Sink is really cool.