When I crochet, I usually watch tv-shows that I'm sure Sardoken won't like. That way I keep all the good stuff for when we watch TV together. One of these shows was supposed to be The Originals, a spin-off from The Vampire Diaries. Little did I know that a few episodes later, both of us would get completely hooked to the Mikaelson family drama.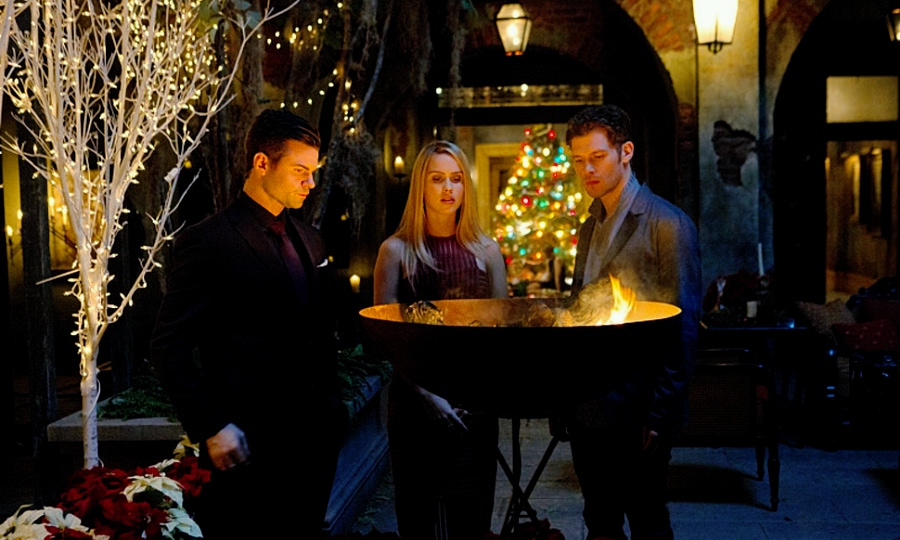 Instead of writing a review, here's a list of all the things I've loved the most about The Originals:
The visual effects were stunning. No tacky transformations or cheap blood effects. They were beautiful and credible;
The mischievous smile of Klaus Mikaelson. You always knew when he was up to no good;
The effects when a witch casts a spell;
The casting. Most characters were attaching and brought tears to our eyes when they died or relief when they didn't;
They never hesitated on the horror-effect. Some scenes were pretty gruesome like anything horror is supposed to be;
There was always some action. No slow, one-plot season, but a web of stories that never make you fall asleep in the middle;
The decorative skills and taste in food in this TV-show are flawless. The Mikaelsons' Christmas holidays look epic and don't even get me started on their famous dinner scenes.
Last summer, we've watched the fifth and last season of the show. While I've loved each and every episode, the end was way too sad. I sure will miss watching my favourite vampires, werewolves and witches creating chaos in the city of New Orleans.