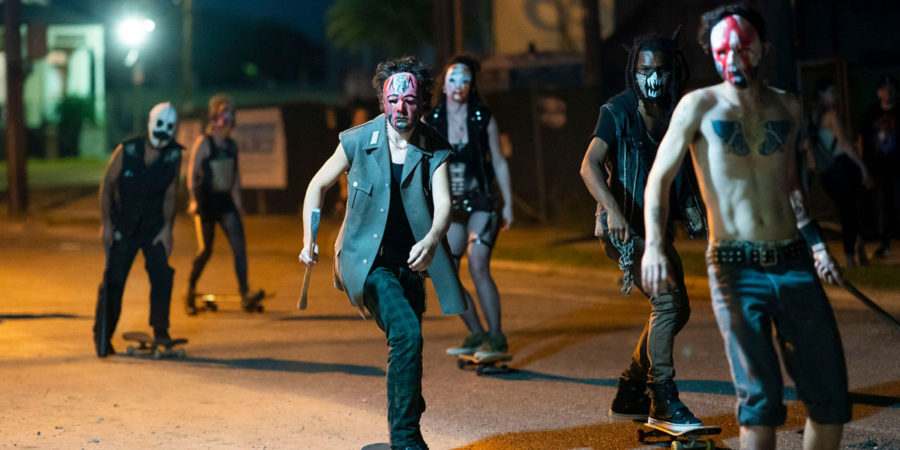 I love the entire Purge franchise, I enjoyed each movie and I had a really good time watching the first season of the TV show. Inge and I had kept the second season for a binge day and we haven't been disappointed. After the first episode, we were instantly hooked and we didn't go to sleep before the end.
The principle remains the same: anti purge folks fighting the new founding fathers to put an end to the deadliest night of the year while other people fight are being targeted by vengeful murderers.
It's packed with action and the few drama scenes aren't long enough to break the rhythm of the show. The cast was great, I especially enjoyed Derek Luke whom I recognized from 13 Reasons Why.
As usual, the entire show had me thinking "what would I do on such a night?". Well, nothing's changed, I would still fortify my place, wait for the night to be over, watching the news while listening to the sound of the mayhem taking place outside.
By the way, it feels weird to write this post while the streets of many U.S. cities are looking a lot like a scene from the franchise. Maybe the NFFA isn't such a bad idea after all…