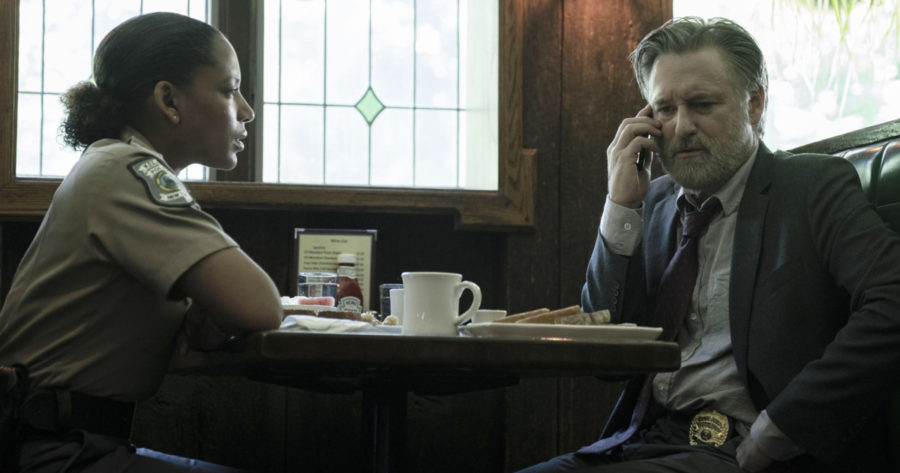 This season was less good than the previous. It's still binge worthy and the suspense is defenitely there, but it looks grey and therefore depressive.
I don't know why they have this urge to make thrillers look so grey. My visual cortex sure likes to see some warmer tones than this cold filter. The amount of TV-shows that I switched off after 5 minutes for this reason is starting to pile up.
Anyway, I continued to watch the second season, and I'm so happy I did. The suspense alone is pretty addictive. Eventhough, it's a slow burner, the plot twists make it all worth it. Also, Bill Pullman is perfect in his role as Detective Ambrose. His character has been given more room to develop during this season.
All in all, a good thriller if you ask me. I hope that the third season will be as good as its predecessors (just a little more color please).