Underlight Angler – Edition 2020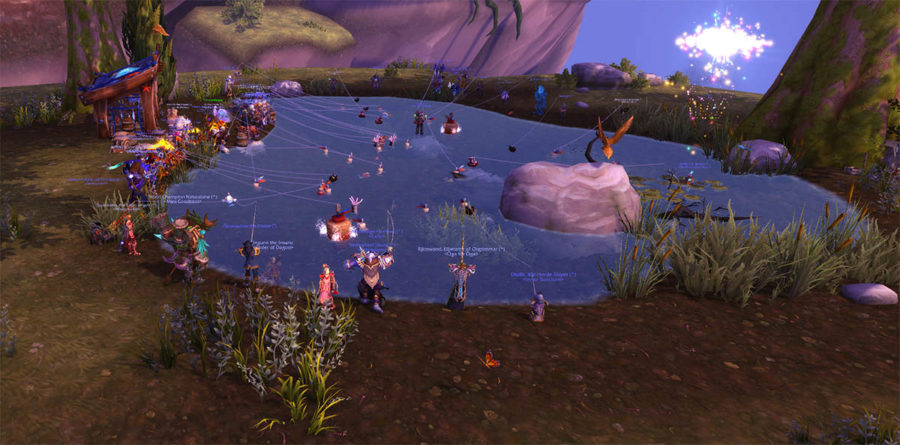 As Soforah and I are in the process of swapping main characters, we are working toward a few goals from past expansions, like getting Legion's fishing artifact.
I didn't expect to find so many people still fishing for the Fisherfriends reputations. Not only is it very easy to find people to fish with but, Sunday, we were part of a 40-man raid for Margoss.
Legion was amazing for fishing and so many people are still enjoying it, many years later. So, why not creating more content for fishing?
Lately, First Aid has been removed and nothing has been done for Archaeology or Fishing. It's time that Blizzard gives a bit more love to the secondary professions.