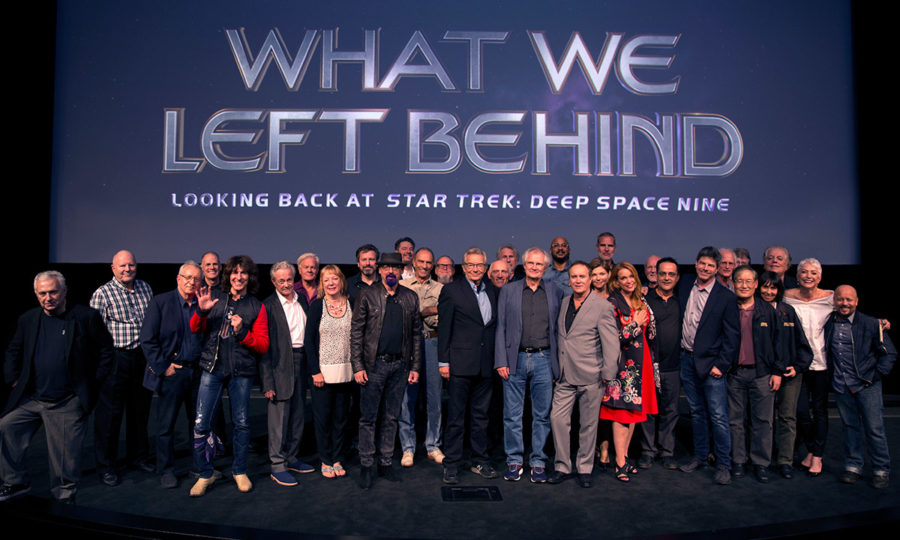 This documentary is the ultimate tribute to Deep Space Nine. Soforah and I slowly became "niners" throughout the years and, now, it has become our favourite show in the Trek universe, if not in the entire world of TV shows.
We love the story, the setting and the universe of DS9 but what makes it special is the character development. Each character has been so fantastically matured during each episode that watching the show is like growing with them. That's exactly what this documentary puts in the spotlights, the characters and the actors behind them.
During the show, Ira Behr and his team work on what would be a new DS9 season. While I'd be very excited to see it happen, I'm also scared that it would damage something as perfect as DS9.
Anyway, if you even remotely enjoyed Star Trek – Deep Space Nine, you have to watch this documentary, not only for the nostalgia but also to realise just how much pioneering the show was.
The documentary begins with Max Grodénchik singing and, if you stick long enough, you'll see Jeffrey Combs, Casey Biggs, Armin Shimerman and Max Grodénchick singing through the credits and it's an absolute delight.